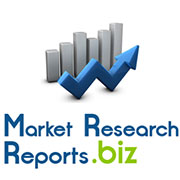 Global IV Iron Drugs Market Report: 2014
(PRWEB) June 11, 2014
Iron is one of the most important nutritional requirements of the human body as it plays an important role in managing many vital biological processes. These biological processes encompass synthesis of heme which forms the basis of hemoglobin, the oxygen-carrying protein of the blood, the formation of myoglobin, energy metabolism, neurotransmitter production, the formation of collagen and immune system function apart from others. An individual suffering from iron deficiency can maintain the requisite level of iron mainly through two types of supplements: oral iron supplements and intravenous iron supplements (IV). Treatment with oral iron supplements is simple, inexpensive and a relatively effective way of treating iron deficiency conditions; however, in many iron deficient conditions, oral iron is a less than the ideal treatment.
Browse Full Report With TOC: http://www.marketresearchreports.biz/analysis-details/global-iv-iron-drugs-market-report-2014-edition
Intravenous (IV) treatment, in a broad sense, covers all the types of medications delivered intravenously, i.e. directly into the vein, through intravenous drip. Compared to the other routes of infusing medications, the intravenous route is the fastest way to deliver fluids and medications throughout the body. Also, this method ensures 100% bioavailability, which means that the chemicals delivered are fully absorbed by the body. The first iron product for intravenous use was high-molecular-weight iron dextran. Some of the major areas of IV iron application include gynecology, gastroenterology, oncology and surgeries. Hemoglobin, Ferritin, Transferrin, and Hepcidin are major molecules which are critical in the function and regulation of iron.
To Download Full Report With Toc: http://www.marketresearchreports.biz/analysis/207061
The key factors driving growth of the global IV iron industry include escalating number of dialysis and hypertension cases, ameliorating economic conditions, increasing global healthcare expenditures, and rising medicines expenditures. Some of the noteworthy trends and developments of this industry encompass novel product development, bundled payment systems and increasing penetration of genecology sector. However, the growth of this industrial sector is being hindered by stringent regulatory structures and adverse affects associated with the use of IV iron products.
1. Iron in Human Body: An Overview
1.1 IV Iron Application Areas
1.2 Iron Deficiency - Anemia
1.3 IV Iron Therapies for Anemia Treatment
2. Market Analysis
2.1 Global Iron Products Market
2.2 The US IV Iron Market
3. Market Dynamics
3.1 Growth Drivers
Inquire Before Buying Report: http://www.marketresearchreports.biz/analysis/207061
About Us
Marketresearchreports.biz is the most comprehensive collection of market research reports. Marketresearchreports.biz services are especially designed to save time and money of our clients. We are a one-stop solution for all your research needs; our main offerings are syndicated research reports, custom research, subscription access and consulting services. We serve all sizes and types of companies spanning across various industries. For more information: http://www.marketresearchreports.biz/.
Contact US:
Office: United States
State Tower
90 State Street, Suite 700
Albany, NY 12207
United States
Toll Free: 866-997-4948
Tel: +1-518-618-1030
E: sales(at)marketresearchreports(dot)biz
Find More Pharmaceutical Market Research Reports: http://www.marketresearchreports.biz/category/38