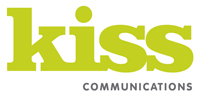 KISS PR impressed us with an exciting integrated strategy, which not only involved traditional PR, but also focused on social outreach across an array of platforms. - Tony Murdock
(PRWEB UK) 11 June 2014
The Cambridge Roar is a brand new initiative, organised by The Chairman and Board members of Cambridge Roar Limited, who are all part of the Munro Group, owners of Best Western PLUS Cambridge Quy Mill Hotel and Spa. It involves a week-long series of diverse events, all hosted to raise money on behalf of The Prince's Trust.
The Cambridge Roar was conceived by its Chairman, Tony Murdock, who is also the General Manager of the Quy Mill Hotel, as a vehicle to support the Prince's Trust and raise the profile of the Cambridgeshire region.
He said: "KISS PR impressed us with an exciting integrated strategy, which not only involved traditional PR, but also focused on social outreach across an array of platforms. We're delighted to be working with the KISS team to raise the profile of the Cambridge Roar ensuring we communicate the initiative to a broad audience."
Justine Smith, Managing Director at KISS PR said: "With such a great mix of events, our team of consumer and business PR specialists are looking forward to delivering a targeted campaign directly in line with the broader brand plans to help put the Cambridge Roar on the map."
The first event kicks off on Wednesday 16th July with 'Lunch with an Old Bag', a Prince's Trust tried and tested concept. Leading ladies will gather for a day of high fashion, fine dining and top class entertainment hosted by celebrity stylist to the stars and The Prince's Trust ambassador Lewis-Duncan Weedon.
A 'Business to Business Exhibition' is due to take place on Thursday, 17th July, from 10am to 4pm. This is an exhibition for local businesses of all sizes to come together, promote their goods and services and develop future relationships. The Cambridge Roar marquee will be filled with exhibitors from a cross section of industries, with a break-out area and refreshments.
Admission for guests is free, but pre-registration is required. Exhibition space can be booked via the cambridgeroar.co.uk, with discounts available for Chamber members and Cambridge Network members.
A range of other events will continue to take place throughout the week, which include:

Sporting Dinner (Thursday 17th July, 7pm). For the sports fanatics, this will include a three-course dinner with sports legends
White Collar Boxing (Friday 18th July, 7pm). Contestants will exchange their usual 'day time' white collar and don shorts, skimpy vests and mouth guards as they 'face off' in the ring.
80s night (Saturday 19th July, 7pm). Original 80's icons, Sinitta, Katrina (ex-Katrina & The Waves), Tight Fit, Imagination featuring Leee John and Owen Paul will be performing at this exclusive and intimate evening of entertainment.
Wedding Fair (Sunday 20th July, 12pm). For the soon-to-be brides, a marquee will be filled with confetti and cakes.
For further information about KISS PR, visit http://www.kisscom.co.uk. To book tickets to any of the events, visit cambridgeroar.co.uk or contact info(at)thecambridgeroar(dot)co(dot)uk.
About KISS
KISS is the creative agency with specific and in-depth expertise in Consumer, Science and Technology communications. Our ability to cut through complexity and successfully deliver a single-minded proposition has been instrumental in us winning a broad range of blue chip, government and successful SME clients.
Built on the philosophy of keeping things simple our experienced team energise brands that aspire to be number one in their category, gain distribution and increase sales around the world including: Bayer CropScience, Bokomo Foods, PlastiKote, Booking.com, Johnson Matthey, Bosch, Snap-on Industrial, Bidwell's, IMServ, IXICO, One Nucleus, Horizon Discovery, IMRG, PWR+, Biochrom, Northern Health Science Alliance, The Technology Partnership, PraxisUnico, SBRI, Health Enterprise East, BlinkPipe, Geomerics and Pizza Hut Delivery.
Based in Cambridge, London and Oxford, we are strategy-led and successfully integrate Advertising, Branding, Consulting, Design, Digital, Exhibition, Public Relations and Social Media Services.