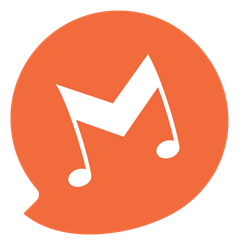 Don't just say it, play it!
London, United Kingdom (PRWEB UK) 11 June 2014
The app is natural, creative and intuitive. The user thinks of a message to send, searches for a music clip from over 37 million songs in the apps libraries. They then select the clip and edit it to say just as much as they want. There are even clips reflecting different moods prepared for them to use instantly. They can add a personal message and send it in a matter of seconds. Amazing.
Users can send the message to one person, or to a group of friends or they can broadcast it to their whole Musations following. The choices are endless, the creativity unlimited. Users can try to reach the "Top Ten Hits" or even make the "Popular" list.
Musations' is going to revolutionize the way that people listen to and interact, musically. Users become creators building conversations and connections around the world using music and lyrics they know and love. After all "music is the universal language".
Based in the UK, Musations Ltd (formerly Musations Software Limited) is creating an exciting and original blend of mobile technology by building a social media platform with music. For people who love music and love staying connected with their friends and family, Musations is the app for them.