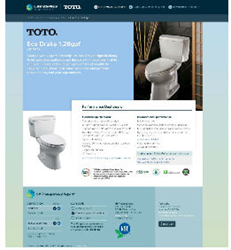 NSF Sustainability is exhibiting at NeoCon (booth #7-7110). Contact Diane Haworth at 734-214-6202 or dhaworth@nsf.org to schedule an appointment with Terry Swack, Founder & CEO, Sustainable Minds & Amber Dzikowicz, Business Unit Manager, NSF Sustainability
Ann Arbor, Mich. and Cambridge, Mass. (PRWEB) June 11, 2014
Sustainable Minds has partnered with NSF Sustainability, a division of global public health organization NSF International, to provide life cycle assessment (LCA) verification and report certification for Sustainable Minds Transparency Reports™.
Sustainable Minds (SM), a software and services provider founded to operationalize environmental performance into mainstream product development and manufacturing, will introduce the complete SM Transparency Report™ Program to manufacturers and industry advocates through a webinar on Tuesday, June 17, 2014, at 2:00 pm EST. Sign up at http://www.sustainableminds.com/weekly-webinar.
SM Transparency Reports, third party verified by NSF Sustainability and based on ISO 14044 compliant LCAs, are an alternative transparency reporting tool to environmental product declarations (EPDs). NSF Sustainability's extensive background in certifying environmental reports and sustainable products and services provides additional credibility for the contents of the transparency reports.
Created for efficient and effective decision making, SM Transparency Reports drive purchase decisions by making LCA and environmental performance information easy to understand. They are strategic marketing and lead generation tools that include fundamentally all the information housed in an EPD, organized into three comprehensive and easy to understand pages.
Manufacturers can present a product's functional and environmental performance attributes and make LCA results understandable by describing what they are actually doing to make their products greener, giving the reader visibility into decisions being made across the product's life cycle. Decision-makers can quickly review and make well-informed greener purchase decisions. Reports are in the cloud, freely available, and connect buyers and sellers in one click. Originally developed for product categories without a product category rule (PCR), SM Transparency reports can be used by manufacturers in any industry to market products.
"The SM Transparency Report Program is a solution that brings together all of the relevant environmental data for a product or group of products and presents it in a short, simple and understandable format. It reduces the need to have multiple forms and formats to document and share information with potential users," said Alex Mlsna, Senior R&D Engineer at Kimball International. Mlsna also chairs both the committee working with NSF to develop PCRs for office furniture products and the BIFMA (Business & Institutional Furniture Manufacturers Association) LCA sub-committee.
The Sustainable Minds Transparency Report™ Program:
-Provides efficient and cost-effective options for manufacturers to get started with transparency reporting by using a standardized framework
-Delivers the SM Transparency Report, a strategic marketing and lead generation tool that enables greener purchasing decisions
-Delivers software tools and data to design greener and improve products' environmental performance
Efforts in Europe to streamline and standardize PCR development influenced Sustainable Minds to create the SM Transparency Report Framework, a comprehensive LCA-based framework that promotes harmonization and consistency in reporting environmental performance, and introduce product group definitions (PGDs) that enhance consistency in product transparency reporting. PGDs describe baseline functional and environmental attributes of products in a particular category and inform the LCA development process. This allows manufacturers to demonstrate product advantage and differentiation.
TOTO USA, the world's largest manufacturer of bathroom fixtures and fittings, was the first company to publish SM Transparency Reports. After the introduction of LEED v4, and with no PCR that applied to their high-efficiency toilets products, TOTO wanted a tool to provide transparency claim verification and LEED v4 credit for their customers. TOTO helped drive the development of SM Transparency Reports with NSF Sustainability providing LCA verification and certification. View TOTO's Transparency Reports.
The development of SM Transparency Reports is an important alternative to help manufacturers of all sizes across the value chain meet the market's demand for science-based, verified sustainability information, delivered in a meaningful, understandable way," explained Tom Bruursema, General Manager of NSF International's Sustainability Division. "This increasing demand is driving the need for solutions that help manufacturers not only report but also to design more sustainable products and demonstrate continuous improvement."
"We are excited to work with NSF International, a global leader in this industry, as it brings its proven processes and experience in product sustainability certification to substantively accelerate the reach of this offering. Building on the success of the introduction, the market has validated the tremendous need for what the SM Transparency Report Program offers," said Terry Swack, Founder & CEO, Sustainable Minds.
For more information on NSF Sustainability, visit nsfsustainability.org or contact Jamie Bush at jbush(at)nsf(dot)org.
For more information on Sustainable Minds, contact Michael Potts at 617-401-2269 or michael(at)sustainableminds(dot)com.
Editor's note: To schedule an interview with NSF Sustainability General Manager Tom Bruursema, contact Greta Houlahan at 734-913-5723 or media(at)nsf(dot)org.
About NSF International: NSF International is an independent global organization that writes standards, and tests and certifies products for the construction, food, water, health sciences and consumer goods industries to minimize adverse health effects and protect the environment (nsf.org). Founded in 1944, NSF is committed to protecting human health and safety worldwide. Operating in more than 150 countries, NSF International is accredited by the American National Standards Institute (ANSI) and is a Pan American Health Organization/World Health Organization Collaborating Center on Food Safety, Water Quality and Indoor Environment.
NSF Sustainability draws upon this expertise in standards development, product assurance and certification, advisory services and quality management systems to help companies create more sustainable products, operations, systems and supply chains. Additional NSF services include Education and Training, safety audits for the food and water industries, nutritional/dietary supplement certification, organic certification provided by QAI (Quality Assurance International) and management systems registrations delivered through NSF International Strategic Registrations (NSF-ISR). NSF-ISR services include ISO 14001 environmental management systems registration, Sustainable Forestry Initiative (SFI) and chain of custody (COC) certifications.
About Sustainable Minds®
Sustainable Minds cloud software and services help product manufacturers, across the value chain, design & market greener products. The company is dedicated to operationalizing environmental performance in mainstream product development and manufacturing in an understandable, empowering and credible way. Sustainable Minds life cycle assessment (LCA) software for greener product innovation is used by industry and education in more than 750 locations in 75 countries worldwide. Sustainable Minds' easy-to-use, standardized solutions make it possible for manufacturers – large and small – to dynamically evaluate, compare and improve their products' environmental performance by integrating life cycle thinking and LCA into their product development and marketing processes. The company has been recognized by Gartner® in its 2013 Cool Vendor Report as "innovative, impactful and intriguing." To learn why, visit http://www.sustainableminds.com or call 617 401-2269.
Follow Sustainable Minds on Twitter @sustainablemnds