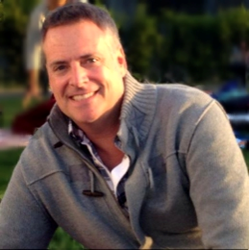 Clients today are often surprised to learn that what they thought was legal pot still translates into a DUI or possession case when they have it.
Los Angeles, CA (PRWEB) June 11, 2014
Jeff discusses the dangers of weed dispensaries on every corner where addiction to narcotics are concerned. He recognizes the need for medical marijuana but draws a clear distinction between the substance abuser and the patient needing the properties found in marijuana to increase the quality of their lives. To read Jeff's interview on New Life House's addiction blog, Into the Heart of Addiction, with writer Martha Lockie, click here.
Jeff Merrick's experience has shown him that an intervention, where marijuana is the drug of choice, can be much more difficult as there is the attitude of, "Don't panic, it's organic." Jeff still believes that where intervention is concerned, it is of maximum importance that the addict is given the solution in the form of treatment, but that they also understand the problem and that the people who love them are no longer willing to be manipulated.
Since 1985 the New Life House recovery community has been helping families help their sons in the battle against drug and alcohol addiction. Their community-focused method is what has kept them at the center of the recovery world for almost thirty years. New Life House http://newlifehouse.com has extended their community with the launch of their new recovery blog Into the Heart of Addiction http://newlifehouse.com/into-the-heart-of-addiction/ Their addiction blog offers hope and support for everyone who loves a young person struggling with substance abuse, original articles and interviews published by those in the field of recovery from addiction.