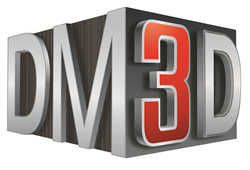 Auburn Hills, MI (PRWEB) June 13, 2014
DM3D Technology, LLC, a Michigan based 3D additive metal service company, has teamed with MAHLE to deliver superior quality automotive components using DM3D's proprietary and patented direct metal deposition (DMD)® technology.
The two companies have been working together to develop surface treatment applications for a variety of automotive components and will be introducing inline production late 2014 or early 2015 with anticipated volumes exceeding millions of units.
"Our company has seen significant product enhancement using DM3D's laser based technology for surface treatment application and we look forward to continuing our relationship and to implementing this technology in our production lines," said Jose Valentim Sarabanda, Head of Product Development, MAHLE SOUTH AMERICA.
Roger Parsons, CEO, of DM3D Technology commented that "Our Company is very excited to team with MAHLE using our unique additive metal process for automotive components and we look forward to developing more applications centered on the automotive industry."
About DM3D Technology, LLC – From CAD to Steel.....…Directly
DM3D Technology, LLC is a premier additive metal 3D company which utilizes laser based direct metal deposition technology to form functional metal parts directly from 3D CAD data. Unlike other technologies such as laser sintering, traditional coating or thermal spray processes, DMD Technology produces fully dense metal parts with a strong metallurgical bond to the base material resulting in production parts. DM3D's expertise and innovation, which is protected by its patents and highly proprietary trade secrets, give the company its competitive edge in the marketplace.
About MAHLE - Shaping the future with innovative strength
As a leading global development partner for the automotive and engine industry, MAHLE offers unique systems competence in the internal combustion engine and engine peripherals. With its two business units, Engine Systems and Components as well as Filtration and Engine Peripherals, the MAHLE Group ranks among the top three systems suppliers worldwide for piston systems, cylinder components, valve train, as well as air management, and liquid management systems. Almost all automobile and engine manufacturers around the world are customers of MAHLE.
In 2012, the MAHLE Group achieved sales of nearly EUR 6.2 billion (USD 7.9 billion), positioning the company among the top 30 automotive suppliers worldwide.