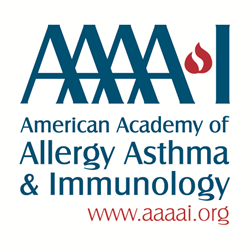 This case illustrates what has been coined the treatment trap, inappropriate testing that spirals into inappropriate management.
Milwaukee, WI (PRWEB) June 11, 2014
The Journal of the American Medical Association (JAMA) published a paper this week that supports evidence-based evaluation for allergies in order to avoid inappropriate testing, diagnosis and treatment. This idea was first lauded in 2012 by The American Academy of Allergy, Asthma & Immunology (AAAAI), when it was included on "Five Things Physicians and Patients Should Question" for the Choosing Wisely initiative.
JAMA's column shares the story of a mother who believes there is a relationship between her son's ADHD and allergies—and one easy blood test could determine the best elimination diet to treat him. The mother locates a physician who orders a battery of IgG food tests, even though boy had no clinical history consistent with allergies. In reality, of course, there is no scientific evidence linking allergic reactions to ADHD and the IgG test is useless for diagnosing allergies.
"This case illustrates what has been coined the treatment trap, inappropriate testing that spirals into inappropriate management," said co-author David P. Huston, MD, FAAAAI.
For any patient who does have a history of allergy symptoms, the appropriate allergy testing is for allergen-specific IgE. As part of its Choosing Wisely list, the AAAAI also points out that allergen-specific IgE testing should be limited to allergens suggested by the clinical history of the patient.
"Even IgE tests must be done under careful, clinical consideration. We do not recommend indiscriminate battery of allergy testing for patients," co-author Linda Cox, MD, FAAAAI and AAAAI Past-President said.
Although the consequences for this particular young boy and his family were not life threatening, the mother in this case was needlessly anguished and a young child underwent unnecessary blood tests. While there is no data on the annual national healthcare cost incurred by inappropriate allergy testing, it is not uncommon for patients to incur costs of several thousand dollars in addition to the consequent medical, economic and social impacts on patients, families and clinicians due to inaccurate diagnosis leading to inappropriate treatment.
The AAAAI now has a list of ten things physicians and patients should question as part of Choosing Wisely, an initiative of the American Board of Internal Medicine (ABIM) Foundation. This list of evidence-based recommendations is designed to help patients and physicians start conversations and make wise choices regarding the diagnosis and treatment of allergy, asthma and immunologic diseases.
More information on allergies or the Choosing Wisely initiative can be found online, including a new series of videos from AAAAI experts.
The AAAAI represents allergists, asthma specialists, clinical immunologists, allied health professionals and others with a special interest in the research and treatment of allergic and immunologic diseases. Established in 1943, the AAAAI has more than 6,800 members in the United States, Canada and 72 other countries. The AAAAI's Find an Allergist/Immunologist service is a trusted resource to help you find a specialist close to home.
###