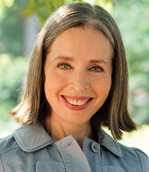 AMTC's job is to find them and guide them up the mountains of arts and entertainment.
Atlanta, Ga. (PRWEB) June 11, 2014
With a vision to see the Great Commission of Jesus Christ fulfilled in film, fashion, music and theatre, the AMTC team is scouting the country for performers who are called to be lights in entertainment. Through a unique, faith-based education, AMTC equips performers with industry-current knowledge and introduces them to top media executives through the SHINE conference.
AMTC Audition Scouts are trained in finding new talent and believe in the importance of reflecting Christ in the entertainment industry. If a performer passes the first audition, they will be given a call back. AMTC gives callbacks to those who are mission-minded, possessing a teachable spirit with an earnest desire to become role models in the entertainment industry. The June 21st auditions will be respectively held by John Montes, Adam She and Carey Lewis.
John Montes aka "Jontez" is a nationally-known singer who has worked with performers like Erykah Badu, Justin Timberlake, Ashley Simpson, and Frankie J. He has served as Director of the NFL Player's Gospel Choir, and has also appeared on NBC's "Sing Off" with the group, "Ten." John is currently a singer on the "Marcus & Joni Show" and works as a presenter, coach and scout for AMTC.
Adam She, AMTC President, is passionate about finding, preparing and lifting God's talent to influential positions in the entertainment industry. He speaks about the purpose of AMTC, "Bad is bold, so good must be bolder. It's time for God's stars to stand up on the stages of film, fashion, music and theater, and in sports—to present positive role models that people can follow," Adam said.
Carey Lewis, Co-founder of AMTC and Chief Service Officer, is thankful that AMTC has become a shepherd of God's movement into media: the most influential mission field on earth. "God is preparing an army of performers," She said, "AMTC's job is to find them and guide them up the mountains of arts and entertainment."
Chicago auditions: Crowne Plaza Chicago O'Hare, 5440 North River Road, Rosemont, IL. 60018
Atlanta auditions: 2000 Powers Ferry Rd., SE, Suite 1-1A, Marietta, GA. 30067
Pasadena, Calif. auditions: 168 South Los Robles Ave., Pasadena, CA. 91101
For information about auditions or to read more about AMTC, visit http://www.amtcaudition.org.