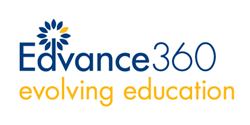 The start-up process has been seamless and refreshing.
Virginia Beach, VA (PRWEB) June 16, 2014
Edvance360, a leading provider of eLearning solutions, one of the top ten tools for online teaching, as well as 2011 winner and six-time-finalist for the CODiE Award for Best Course or Learning Management System, announced Beulah Heights University has begun offering their online courses through Edvance360 LMS-SN, joining the growing Edvance360 community of users.
According to Robin Greene, Instructional Technology Coordinator and the project point-person, the school sought a replacement that would address the expanding requirements of online learning across a global student body at an affordable price.
"Beulah Heights University searched for options to replace its current Learning Management System (LMS) that would offer a less complex learning curve for the non-traditional student who may be less technologically-oriented than traditional students," said Robin Greene. "The institution wanted a system that would be easy to implement, deliver courses via an intuitive interface and would require less programing time by faculty allowing them to focus more on feed-back and learning outcomes. Edvance360 made it possible for the institution to reach these objectives. The faculty and support team no longer feel inundated with technical patches and changes with Edvance360. The start-up process has been seamless and refreshing. Thank you Edvance360."
We invite you to consider joining Edvance360. We offer:

MOOCs, Badges & Certificates – Edvance360 includes latest learning technology and learning tools to create accountability moments for learners, deliver the positive feedback that pushes learners to complete, and encourages them to become life-long learners.
Unparalleled Personal Support – Edvance360 is a demonstrated leader in its commitment to personalized support for its clients.
Affordable Pricing – Edvance360's pricing is significantly lower than any of the other commercial vendors. Pricing is regularly 30%-50% below competitor prices.
Forward-Thinking Commitment – Edvance360 was the first LMS to combine social networking and other Web 2.0 tools (Wikis, Blogs, RSS feeds, etc.) with the academic features in a Learner Management System.
Open Standards and Specifications – Edvance360 supports SCORM and Common Cartridge
Learning Outcome Management (LOM) – Use our intuitive LOM tools to assess and manage learning outcomes on student, course, and institutional levels (no additional cost).
ePortfolios – Enables students at colleges to manage a professional portfolio containing skills developed, documents published, experience gained, and recommendations garnered from teachers (no additional cost).
About Edvance360
Edvance360 is an Internet-based Learner Management System (LMS) and secure social network that enables institutions to implement a successful online academic program. Edvance360 equips schools, corporations, and organizations to host online courses, implement modular courses, and revitalize residential courses. Edvance360 was designed by educators for educators, with insight provided by many of the leading educational design experts.
Our clients enjoy a high return on their investment, personalized support, and customizable solutions. We do not believe a one-size-fits-all approach is beneficial to our clients, so we are committed to adapting Edvance360 to fit the needs of the rapidly changing world of education.
Edvance360 is headquartered in Virginia Beach, Virginia, with operations in Georgia, Florida, North Carolina, and Washington. For more information, please visit http://www.Edvance360.com or call 866-458-0360.
Edvance360 and the Edvance360 logo are trademarks of Edvance360 Corporation. All other company and product names mentioned herein may be trademarks of their respective owners.
About Beulah Heights University
Founded in 1918, Beulah Heights has become known as one of the nation's oldest and fastest growing Bible institutions. Located in the beautiful city of Atlanta, Georgia, Beulah Heights University aims to offer higher education founded in the Protestant Christian tradition. BHU is proud to be acknowledged for its academic pursuits and its dedication to the Christian mission. Beulah Heights University is proud of its heritage as a training institution for students interested in learning ethical leadership for the ministry and the marketplace.
Though nestled in the historical Grant Park area of metropolitan Atlanta, BHU extends its reach globally. BHU nurtures students' leadership skills by exposing them to international ministry opportunities through mission programs and short-term overseas trips. BHU has structured its leadership curriculum to offer training across the globe, thus making a difference internationally in churches, government entities, and businesses. In addition, the curriculum is tailored to expose students to humanities, sciences, effective communication skills, and other professional studies.
Their website can be accessed at http://www.beulah.org.