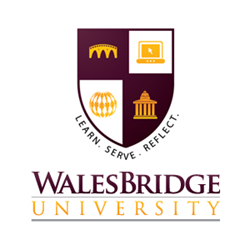 WalesBridge University invites students from the Middle East to enroll in its MBA program and become part of the most advance online learning platform
(PRWEB) July 26, 2014
WalesBridge University, one of the few leading online universities in all four corners of the world, has opened its online MBA program for promising students and working professionals in the Middle East region.
WalesBridge University is extremely hopeful that its prestigious online MBA program will be able to offer a unique online learning platform for students in the Middle East region, inspiring them to experience the pride of graduating from a top online university.
As per the higher officials, the university has introduced its online MBA program in the Middle East region keeping in view that the demand for online education is already high in the region. The university has also made it clear that as part of its MBA program, students in the Middle East region will enjoy the same administrative and academic benefits that the university provides to its students in other regions. They will be able to have complete online access to a dedicated space in their online classrooms, along with continued support and guidance from its international faculty.
"WalesBridge University invites students from the Middle East to enroll in its MBA program and become part of the most advance online learning platform. The world has recognized our programs, now it is their chance to earn a recognized degree from WalesBridge," said Lawrence E. Marco, spokesperson of WalesBridge University.
WalesBridge University has managed to establish its name as one of the most recognized online universities globally. WalesBridge University is 100 percent online and accredited, offering exceptional online learning platform for students. One of the main objectives of WalesBridge University is to help online students during their academic journey and even beyond through innovative programs and student-centered services. The university enjoys global presence in almost every part of the world, providing quality higher education through advance online programs. WalesBridge University offers carefully designed programs in several subject areas for instance business, information technology, health professions and many more.
About WalesBridge University
The School of Business and Management at WalesBridge University has been creating outstanding business professionals. The school provides a unique learning place for its students, allowing them to achieve their academic and professional objectives. With the help of programs offered by the school, online students and working professionals from across the world get opportunities develop their understanding of the changing business industry.