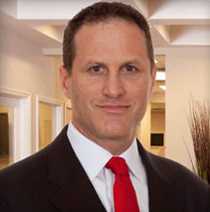 I am honored and humbled to be selected as a Super Lawyer as peer anonymously voted and selected me.
Orlando, FL (PRWEB) June 13, 2014
William Umansky, founder of the central Florida-based law firm The Umansky Law Firm, was recently selected as a Super Lawyer in their exclusive 2014 Florida lawyer list. Along with the prestige of being selected by the organization for his legal contributions, Mr. Umansky will also be included in the "Top 50 Orlando Super Lawyers" list.
"I am honored and humbled to be selected as a Super Lawyer as my peers anonymously voted and selected me," said Umansky.
The Umansky Law Firm represents individuals all over central Florida for Personal Injury and Criminal Justice matters. Being included in the Super Lawyers list will give the firm an "exclusive opportunity to market your legal services to over 42,500 readers in the tri-county area," according to their website.
Super Lawyers is an attorney evaluation system that exists in the United States as well as the United Kingdom. The rating service looks at law offices in over 70 practices areas and awards them with super lawyer status when they have achieved balanced excellence. The process of selecting super lawyers involves peer evaluations and nominations as well as independent research. Members of the Super Lawyers group have provided their clients with honorable, compassionate and competent service. Such firms have a high amount of integrity, and their peers recognize their efforts and accomplishments.
Super Lawyers has recently obtained a U.S. patent on its specialized selection process. The attorneys who make it on the list of Super Lawyers have met a special set of criteria that focus on overall excellence, dedication and willingness to assist other firms. Peer firms usually choose nominees, and then a third-party researching department evaluates each nominated firm for excellence using various strategies. This intricate multi-step process maintains fairness for all nominees.
Super Lawyers Magazine is a publication that reaches the eyes and hearts of more than 13 million people. Persons who are seeking legal help can find attorney profiles of elite members of the Super Lawyers list.