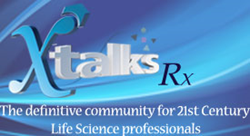 Toronto, Canada (PRWEB) June 12, 2014
Although R&D spending on new drugs is high and the number of new INDs for small molecules and biologics continues to increase each year, the number of NDAs/BLAs submitted and approved by the FDA has remained on average steady over the last 10 years. This is not limited to the US and speaks to the complexity of drug development and navigating the global regulatory environment. Successful drug development requires a clear plan that starts with the end in mind. A well-developed regulatory strategy that takes into account what the global business objectives are and factors in the regulatory needs to achieve those goals, complements a clinical development plan.
The presentation will discuss the importance of having a regulatory strategy, the specific elements that are considered when developing a regulatory strategy and will explore in more detail the value of a Target Product Profile, importance of conducting Agency meetings and the challenges of a global patient database on drug approvals.
This webinar is part of a series presented by Covance titled "Insights on Improving Global Drug Development from Bench to Commercialization." For more information about the series or to register for this webinar, visit http://xtalks.com/global-drug-development.ashx.
Xtalks, powered by Honeycomb Worldwide Inc., is a leading provider of educational webinars to the global Life Sciences community. Every year thousands of industry practitioners (from pharmaceutical & biotech companies, private & academic research institutions, healthcare centers, etc.) turn to Xtalks for access to quality content. Xtalks helps Life Science professionals stay current with industry developments, trends and regulations. Xtalks webinars also provide perspectives on key issues from top industry thought leaders and service providers.
To learn more about Xtalks, visit http://xtalks.com.
For information about hosting a webinar, visit http://xtalks.com/sponsorship.ashx.
Contact:
Michelle Tran
Tel: +1 (416) 977-6555 ext 352
Email: mtran(at)xtalks(dot)com