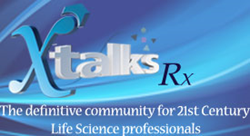 Toronto, Canada (PRWEB) June 13, 2014
The benefits of running trials in emerging markets are well known, for instance access to appropriate patients, lower costs and reduced turn-around times. However, working in emerging regions takes special planning and management processes that can be easily overlooked, which can lead to study delays, unnecessary expense or poor quality data.
Join ACM Global Central Lab and Pharm-Olam to learn the key considerations in working with outsourced partners in minimizing study start-up times, processing times and in optimizing work efficiencies.

Operational considerations and best practice standard operating procedures.
Strategies which support desired clinical outcomes.
Effective methods to collaborate and communicate with your partner.
Case Study Review: Working Together to Ensure Success – How Pharm-Olam and ACM Global Central Lab worked together to ensure an efficient partnership that provides quality data.
For more information or to register for this webinar, visit: Successful Management of Global Studies in Emerging Markets – Key Considerations from the CRO and Central Laboratory Perspective.
Xtalks, powered by Honeycomb Worldwide Inc., is a leading provider of educational webinars to the global Life Sciences community. Every year thousands of industry practitioners (from pharmaceutical & biotech companies, private & academic research institutions, healthcare centers, etc.) turn to Xtalks for access to quality content. Xtalks helps Life Science professionals stay current with industry developments, trends and regulations. Xtalks webinars also provide perspectives on key issues from top industry thought leaders and service providers.
To learn more about Xtalks visit http://xtalks.com.
For information about hosting a webinar visit http://xtalks.com/sponsorship.ashx.
Contact:
Michelle Tran
Tel: +1 (416) 977-6555 ext 352
Email: mtran(at)xtalks(dot)com