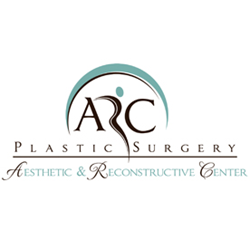 Miami, FL (PRWEB) June 13, 2014
Liposuction is a body sculpting procedure aimed at restoring the body to its natural shape and proportions through a procedure of removing excess fat deposits from specific areas of the body such as the stomach, arms, or legs. This helps to improve the body's contour to a slimmer and more attractive shape. Many people have excess fat pockets in various parts of the body, spoiling their body's contour. ARC Plastic Surgery announces liposuction procedure as a way to remove fat pockets and boost the weight loss process.
These fat pockets occur most often due to genetics, but even those who maintain healthy eating and exercise habits may still have stubborn fat pockets. Liposuction is an effective remedy in this case. Liposuction can be used on almost any portion of the body, but is most commonly used to treat fat in areas such as the abdomen, thighs, arms, hips, and buttocks. Liposuction is usually very effective at removing fat deposits in small areas.
The best candidates for liposuction in Miami are those of average body weight, who are unhappy with stubborn fat pockets at specific locations in the body. Especially when these fat pockets do not respond to diet and exercise, liposuction can remove the excess tissue and skin to make the body more shapely and proportionate.
Liposuction can be used in combination with almost any other cosmetic surgery procedure to improve body contours, including abdominoplasty, gluteoplasty, breast reduction, breast augmentation, face-lift, etc. The fat that is removed can even be injected into other parts of the face or body to restore volume and curves.
During the initial consultation at ARC Plastic Surgery, Dr. Jeremy White will discuss body contouring goals, the liposuction process, available options to help achieve the specific look desired, and will answer any questions or concerns. In addition to liposuction, other procedures may also be discussed to help patients achieve the best results possible.
About Dr. Jeremy White's services at ARC Plastic Surgery:
Dr. Jeremy White is a plastic surgeon Fort Lauderdale specialist trained in reconstructive procedures of the entire body, as well as otolaryngology (cosmetic and reconstructive challenges in the head and neck).
With his vast experience within the surgical industry, Dr. White has treated patients all over the world, receiving numerous awards for his work. However, aside from being honored, Dr. White's real success comes from achieving and exceeding his patient's requests, while at the same time minimizing their recovery time.
Over the years Dr. White has completed a number of successful surgical body procedures including (but not limited to): tummy tucks, arm lifts, buttocks lifts, thigh lifts, liposuction, and breast enhancements / reductions.
In addition to body enhancements, Dr. White is also a cosmetic surgery Ft. Lauderdale expert when it comes to facelifts, neck lifts, facial fillers, chin implants, eye lid surgery, and nose lifts.
When it comes to big cosmetic procedures, the expert plastic surgeon in Ft. Lauderdale Dr. White, ensures patients understand the details of the procedure as well as the cost before moving forward with any type of surgery.
To schedule a consultation, or receive more information about the different surgical procedures ARC Plastic Surgery offers, please call (305) 501-2000 or contact at http://www.arcplasticsurgeons.com/contact-us/.