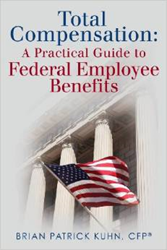 Its a great opportunity to learn what it takes to publish a book.
Odenton, Maryland (PRWEB) June 19, 2014
Brian Kuhn, Certified Financial Planner (CFP) ® and four other authors will be speaking about their writing and the processes behind it at the Odenton Library in Maryland. On October 18, 2014, the authors will touch on their various topics as well as how they came to write their books."Its a great opportunity to learn what it takes to publish a book," says Kuhn.
Brian Kuhn is author of "Total Compensation: A Practical Guide to Federal Employee Benefits," published in 2013. With 13 years in the financial planning field, Kuhn focuses his practice in the areas of retirement planning, investments, and insurance protection, with a special interest in assisting federal employees. The book aims to educate federal employees about their benefit opportunities, advancing their knowledge in the area to allow them to better reach their retirement goals. The book touches on all aspects of these benefits, including Social Security, health care and Thrift Savings Plans (TSP). In publishing the book, Kuhn hopes to help readers conserve their wealth, whether that be for travel, retirement, or simply to spend more time with their families.
Brian Kuhn serves as the manager of a division within Planning Solutions Group named PSG Clarity. PSG Clarity is a unique planning team that focuses on affordable and efficient financial planning for hard working Americans who have been under-served by the investment management industry thus far. Generally focusing on individuals under a certain threshold of investable assets, rather than above it, Brian and his team help everyday folks accomplish financial goals that have thus far proved difficult due to complexity, procrastination, or being overlooked by other planners.
Odenton Library is located at 1325 Annapolis Rd, Odenton, MD 21113. More information on the event can be found here.