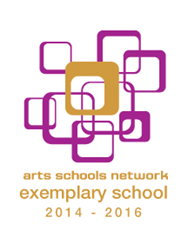 Key West, FL (PRWEB) June 13, 2014
Arts Schools Network, the nation's largest professional membership organization of specialized arts schools, has designated nineteen Exemplary Schools for 2014-2016. The organization created the designation to honor member schools' excellence in continuing improvement and to recognize their efforts in strategic evaluation of purpose, operations, and educational programs.
Arts Schools Network's 2014-2016 Exemplary Schools are: Abbotsford School of Integrated Arts, Sumas Mountain Campus in Abbotsford, BC; Apalachee Tapestry Magnet School of the Arts in Tallahassee, FL; Confederation Park Education through the Arts Elementary School in Burnaby, BC; Conservatory Lab Charter School in Brighton, MA; Denver School of the Arts in Denver, CO; Douglas Anderson School of the Arts in Jacksonville, FL; Duke Ellington Schools of the Arts in Washington, DC; George Washington Carver Center for Arts and Technology in Towson, MD; Howard Middle School in Orlando, FL; Huntington Beach Academy for the Performing Arts in Huntington Beach, CA; Idaho Arts Charter School in Nampa, ID; Interlochen Arts Academy in Interlochen, MI; Las Vegas Academy of the Arts in Las Vegas, NV; Lusher Charter School in New Orleans, LA; New Mexico School for the Arts, in Santa Fe, NM; New Orleans Center for the Creative Arts (NOCCA) in New Orleans, LA; Orange Grove Middle Magnet School of the Arts in Tampa, FL; Power Academic & Performing Arts Complex in Jacksonville, MS; and Rotella Interdistrict Magnet School in Waterbury, CT.