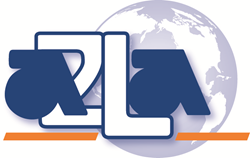 Frederick, MD (PRWEB) June 12, 2014
A single source is now available for Air Emission Testing Bodies (AETBs) seeking accreditation to ISO/IEC 17025:2005, ASTM D7036 - Standard Practice for Competence of Air Emission Testing Bodies, and/or The NELAC Institute's Field Sampling and Measurement Organization (TNI FSMO) Volume 1 Standard. The American Association for Laboratory Accreditation (A2LA) is proud to announce its exclusive partnership with the Stack Testing Accreditation Council, Inc. (STAC) to offer these accreditation options. This partnership combines A2LA's international recognition with STAC's expertise in the stack testing field to offer AETBs a robust and comprehensive accreditation service.
Based on the EPA's findings as described in the preamble to the "Minimum Competency Rule" (FR76, 17288, 3/28/2011), the EPA determined that AETBs performing Part 75 emission testing must conform to ASTM D7036. This standard is based on language from ISO 17025:2005. Meanwhile, TNI recognized the need for a standard specifically written for Environmental organizations that perform sampling or measurement in the field on any type of matrix, including air. Thus, TNI developed the FSMO Standard, which is also based on ISO 17025:2005. Due to the overlap of these three standards, A2LA and STAC have created the opportunity for AETBs to achieve recognition to one or all of these standards through a single combined assessment.
In February 2014, A2LA hosted an intensive five-day training class for potential assessors and AETB representatives. This class was well-attended by veteran A2LA assessors, STAC experts, and other stack testing authorities. Attendees received training on ISO/IEC 17025:2005, ASTM D7036, and TNI FSMO V1, as relevant to them. These courses were taught by A2LA Environmental Program Manager, Chris Gunning, previous STAC General Manager, David Elam, and Dade Moeller Senior Vice President, Mitzi Miller. As a result of this training, a pool of qualified assessors was formed to conduct AETB assessments.
A2LA is currently reviewing the existing STAC applications and will be working with the AETBs to schedule their on-site assessments. Additionally, A2LA is now accepting new applications from AETBs that wish to be accredited to ISO/IEC 17025:2005, ASTM D7036, and/or TNI FSMO V1.
Interested parties are encouraged to contact A2LA Senior Accreditation Officer, Lauren Smith (lsmith(at)A2LA(dot)org), for information regarding the Environmental FSMO and AETB programs.
ABOUT A2LA:
A2LA is an ILAC-recognized accreditation body with over 35 years of experience in accrediting laboratories in a multitude of fields. A2LA is the largest multi-discipline accreditation body in the United States and has been operating as a non-profit, public service, membership society since 1978.