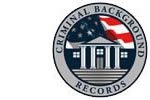 The litigious environment perpetuated by the EEOC will likely continue for some time. Diligence by companies to remain current with legal rulings, changes in regulations and laws, and the evolution of permissible use of public records is critical
Waltham, MA (PRWEB) June 12, 2014
Recently the 6th Circuit shut down the EEOC's effort to overturn a lower court decision in regards to a lawsuit brought against Kaplan Higher Education Corporation, et al. (EQUAL EMPLOYMENT OPPORTUNITY COMMISSION, Plaintiff-Appellant, v. KAPLAN HIGHER EDUCATION CORPORATION, KAPLAN, INC., and IOWA COLLEGE ACQUISITION CORPORATION, d/b/a Kaplan University, Defendants-Appellees. No. 13-3408) http://www.ca6.uscourts.gov/opinions.pdf/14a0071p-06.pdf
At the core of the complaint is the alleged use of credit checks by Kaplan in background screening candidates for employment. Prior to the case Kaplan experienced fraudulent activity by individuals in financially responsible positions. Subsequently Kaplan required background checks to include credit checks.
From Lexology.com: (May 31, 2014)
The EEOC's lawsuit against Kaplan alleged that Kaplan's use of pre-employment credit checks caused it to reject more African-American applicants than white applicants, creating a disparate impact in violation of Title VII of the federal Civil Rights Act. http://www.lexology.com/library/detail.aspx?g=e8d21d64-4003-44c0-bb73-f6043435e7d2
Ultimately the methodology utilized by the EEOC proved to be the downfall of the case against Kaplan. The EEOC alleged that Kaplan used credit checks to rule out applicants based on race, which, if proven to be true, would be a clear violation of Title VII. However, the EEOC did not prove this and lost the bid to overturn a previous ruling. "…Neither Kaplan nor its credit check vendor provided or linked the applicant's race with the applicant's credit report… " http://www.employerslawyersblog.com/2014/04/eeoc-loses-kaplan-credit-check-appeal-race-discrimination-disparate-impact-background-checks-title-vii-brad-cave.html
The implications for employers suggest that the EEOC can be challenged with their court action but also indicate a further willingness for the EEOC to pursue legal action.
From InsideCounsel.com: (May 15, 2014)
The EEOC's recent focus on background check policies as potentially discriminatory barriers to hiring has caused employers in recent years to closely examine their policies and practices to ensure that they are not running afoul of the EEOC's guidance in this area. The 6th Circuit's decision signaled that the standards the EEOC must meet in pursuing these claims, however, are high and will be closely scrutinized. http://www.insidecounsel.com/2014/05/15/is-the-eeocs-focus-on-background-check-policies-on
Background screening is a critical component of a pre-employment vetting process. Utilizing public records in a legal and lawful manner is central to the screening process. It is the EEOC's goal to ensure that these records are used in a manner that does not discriminate. However, the EEOC's litigation against alleged misuse of the background screening process will continue.
Adam Almeida, President and CEO of CriminalBackgroundRecords.com, states: "The litigious environment perpetuated by the EEOC will likely continue for some time. Diligence by companies to remain current with legal rulings, changes in regulations and laws, and the evolution of permissible use of public records is critical and these companies should consult a third-party background screening companies experience to remain compliant."
Just as the EEOC continues to keep a close eye on the use of public records such as criminal background checks in background screening, the courts remain diligent in policing the EEOC.
From Law 360: May 06, 2014)
In its opinion, the Sixth Circuit staunchly critiqued the EEOC's "do as I say, not as I do" litigation tactics. It noted, as the district court observed, that "the EEOC itself discourages employers from visually identifying an individual by race and indicates that visual identification is appropriate 'only if an employee refuses to self identify.'" http://www.law360.com/articles/532045/future-of-eeoc-credit-check-method-unclear-after-defeat
Almeida states: "Companies and organizations can eliminate a great deal of headache by relying on third-party background screening companies to conduct pre-employment public records checks as well as ensuring compliance with an ever changing legal landscape. It is critical to act now and stay ahead of change."
CriminalBackgroundRecords.com is a third-party background screening company that assists companies large and small with all of their background screening requirements. With vast knowledge of local, state and federal laws and regulations, CriminalBackgroundRecords.com can assist in creating a compliant pre-employment background screening policy in a continuously changing legal environment.