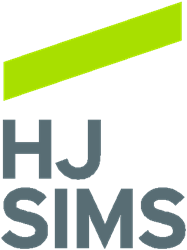 Fairfield, CT (PRWEB) June 12, 2014
HJ Sims, a privately held investment bank and brokerage firm, announces its new Philadelphia, Pennsylvania location with the addition of Jim Bodine to the firm's investment banking team in senior living finance. Serving as Executive Vice President, Mr. Bodine is based in Philadelphia and supports the firm's banking strengths and growing presence in the Northeast, Mid-Atlantic and Midwest.
Specializing in senior living and healthcare finance, Mr. Bodine brings more than 25 years of investment banking experience to the team. He has a wealth of expertise in providing financing and advisory service for the acquisition, development, expansion, refinancing and recapitalization, and corporate affiliation of senior living and healthcare services providers. Throughout his career, Mr. Bodine has managed private and public equity financing, as well as mergers and acquisitions advisory assignments for not-for-profit and for-profit providers.
"We are thrilled to welcome Mr. Bodine to the HJ Sims banking team. He is a seasoned professional with the utmost integrity and has an exceptional reputation for providing his clients with the highest level of service and creativity," said Jeffrey Sands and Aaron Rulnick, both Principals and co-leaders of the HJ Sims investment banking team. "We look forward to utilizing the breadth and depth of our banking and distribution network to support Mr. Bodine, our clients, and the needs of the senior living provider community."
"HJ Sims has an unwavering 50+ year commitment to the senior living sector, combining integrity, sophistication, persistence and exceptional execution in financing the capital needs and mission advancement of not-for-profit and for-profit senior living providers across the US," commented Mr. Bodine. "I am excited to join the firm, bringing my experience, energy, shared values and passion for the sector to assist and benefit clients in the years ahead."
A full service investment bank, HJ Sims specializes in structuring and underwriting senior living and long term care financings, including tax-exempt and taxable bonds, mezzanine loans, equity, seed money, bank financing, and FHA-insured loans. HJ Sims also provides financial advisory services in the areas of capital planning, restructuring and mergers & acquisitions.
The Philadelphia location represents the newest addition to the expanding HJ Sims organization and its subsidiaries. The firm is headquartered in Fairfield, Connecticut, with investment banking, private client wealth management and trading offices in Florida, Maryland, Massachusetts, Minnesota, New Jersey, Texas and Puerto Rico.
Prior to joining HJ Sims, Mr. Bodine spent eight years with BB&T Capital Markets, eight years at Janney Montgomery Scott and 11 years at Wheat First Butcher. He served as Managing Director at each firm. Mr. Bodine received his B.S. in Economics and M.B.A. from The Wharton School at the University of Pennsylvania.
Mr. Bodine serves on the Board of Directors and Fiscal Oversight Committee of The Philadelphia Protestant Home, a not-for-profit senior living provider based in Philadelphia. He also serves on the Investment Committee of Elwyn, a not-for-profit provider of services to individuals with developmental, physical and emotional disabilities based in Media, Pennsylvania. Mr. Bodine is the Co-Founding Chairman of Run to Remember, a running team conducting fundraising and other activities in support of the Alzheimer's Association Delaware Valley Chapter.
About HJ Sims:
Founded on Wall Street in 1935 as Herbert J. Sims & Company, HJ Sims is a privately held investment bank and broker-dealer with approximately $1.8 billion of assets under management. Known as one of the country's oldest underwriters of tax-exempt and taxable bonds, the first tax-exempt revenue bond issues for a hospital and a long term care facility were structured by Sims bankers in 1964 and 1965. A pioneer in financing for senior housing and long term care, HJ Sims has raised more than $16 billion for senior living projects throughout the US. All client assets are custodied at Pershing LLC, a subsidiary of The Bank of New York Mellon Corporation. Member FINRA/SIPC.
For press inquiries, please contact:
Shauna Reilly
HJ Sims
203.418.9094
sreilly(at)hjsims(dot)com