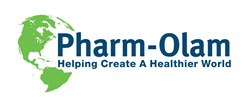 Houston, TX (PRWEB) June 11, 2014
Pharm-Olam International Ltd., a multi-national, full service provider of outsourced development services to the pharmaceutical and biotech industries, announced the appointment of Mr. Sanjiv Suri to the position of Chief Executive Officer – United States. In this new role, Sanjiv will be responsible for the oversight of all global activities. He will pursue Pharm-Olam presence into new regions and will implement a global plan to create unified operating processes for the entire organization.
"I am confident that Sanjiv's leadership will strongly support the efforts in taking the company to the next level" said Dr. Zev Munk, Chairman of the Pharm-Olam International Group. "Sanjiv's experience in the growth of international organizations, operational leadership, financial management, customer service, and team building will help Pharm-Olam improve its standing as a leading global provider of outsourced development services. We are currently celebrating our 20th anniversary, and adding Sanjiv will ensure that we continue to provide our customers with unique solutions for their needs for the future".
Sanjiv brings 25 years of experience and expertise to meet these new challenges through proven records of operational leadership, financial management, customer service and team building. Sanjiv has a deep knowledge of the medical industry and the international environment that he has gained by working in executive roles at Sanofi, Bio-Rad and Erba Mannheim.
Sanjiv will join Pharm-Olam on June 15th and will be attending the 2014 DIA Annual Meeting in San Diego the week of June 16th.
About Pharm-Olam International
Pharm-Olam International is a global contract research company with a presence in over 40 countries, offering a wide range of comprehensive, clinical research services to the pharmaceutical, biotechnology, and medical device industries. From Phase I to Phase IV, Pharm-Olam focuses on delivering the highest quality data, achieving targeted enrollment, and meeting projected timelines.