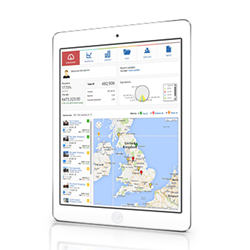 Silicon Valley, CA (PRWEB) June 12, 2014
Connecting relative data to operational intelligence. AMP Technologies, the leading technology company in Commercial Real Estate, announces today their participation as a technology leader at Realcomm Las Vegas. Along with existing collaboration tools AMP has created, this dynamic platform becomes a very powerful source for organizations to close the gap between strategy and execution. The much talked about Tokyo Release provides best-of-breed performance with a speed and accuracy never seen before – their technology combined with industry recognized partnerships, will impact innovation and technology advancements in the CRE Industry.
The Tokyo Release and other recent platform updates are a result of top leaders in CRE working with AMP to produce the very best solutions. Business is all about performance and results – one of the reasons their most recent release around Business Intelligence and Lease Analysis has been such a success. Leaders need a global view of their key information through advanced visual tracking, reporting and alerts to make accurate business decisions – AMP does this and more.
See what everyone is talking about – CLICK HERE
AMP delivers high performance solutions consistently bringing the best of breed technology to the Commercial Real Estate sector. Neel Naicker, Co-Founder and CEO at AMP Technologies, "Performance and results is the measure of any successful business, our job is to provide the tools that support that success. My personal commitment is to continue pushing the innovation envelope with technology around Business Intelligence and Lease Analytics. We tap into innovation through best-of-breed mobility, cloud infrastructure and collaboration. AMP won't stop creating what the industry needs most, intuitive and smart solutions that support a profitable business."
AMP continues to see top organizations request their revolutionary offerings and sign up for their innovative platform. No one else in the industry offers a powerful platform like this – delivering interactive visualization, collaboration functionality and all with mobile access in the cloud and at a fraction of the cost and real time speed. The value of this technology will propel CRE leaders ahead of the competition with an advantage like never before.
To see the latest innovations and advancements – CLICK HERE
About AMP Technologies
Headquartered in Mountain View, California, AMP Technologies provides a suite of products and services for commercial real estate asset management. The AMP Technologies Platform is a powerful, yet highly intuitive, platform to monitor and manage individual properties and large portfolios. Its products are built on best-of- breed cloud technology and are designed for the modern enterprise to provide sophisticated business intelligence, collaboration and management tools. With a comprehensive, yet highly intuitive, platform for monitoring and managing individual properties to entire portfolios, AMP provides the key tools needed for every level of management for effective analysis and decision-making.