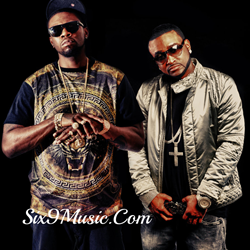 Six9 South Carolina's Finest!
Atlanta, Georgia (PRWEB) June 13, 2014
On June 13th South Carolina Rapper Six9 was approached by a journalist during a Atlanta Georgia photoshoot. The journalist asked him several questions about his music career and Six9 discussed his battles and future plans with the music industry. The Journalist asked, "What did he learn from releasing his music to the public? How do you feel about the criticism?" Six9 responded by saying "I tell you what, You don't get the recognition from the start that you are hoping for., but you just gotta keep going you know? It's a lot of haters and people who throw a lot of criticism out there, but at the end of the day, I'm going to keep going. It really doesn't matter to me"
Six9 also discussed his new song "Columbia" and the collaboration with popular Atlanta Recording artist Shawty Lo. Six9 responded by saying "I'm constantly learning and evolving. I'm pretty sure I'll transform again" He went on to list some of the songs that have been getting him positive feedback.
Six9 listed his records including; "Bet you don't by Six9, Produced by Flomaticc", "Boomerang by Six9, Produced by Metroboomin", "Inside Her Featuring Flomaticc by Six9", "Columbia Featuring Shawty Lo by Six9 Produced by Flomaticc" "My 22 by Six9 Produced By Shawty Redd" and other tracks.
The journalist proceeded to Ask "How do you feel about being the new face for South Carolina rap?" Six9 responded by saying, "I'm one of the focuses of South Carolina, You got face monopoly, Lab city you know? he do his thing. K-bird from South Carolina, he do his thing. Dirty Dave, he do his thing. You got a few artists that's out there in South Carolina."
If you would like to purchase on itunes "Columbia" by Six9 featuring Shawty Lo click here.
Click here to see the full-length video interview of Six9.
Visit six9music.com for more information.