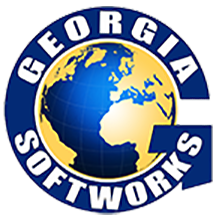 We appreciate his integrity, his dedication to his work, and his expertise in system administration. He will fit in well
Dawsonville, Georgia (PRWEB) June 13, 2014
Georgia SoftWorks, developer of the GSW Telnet Server for Windows and SSH Server for Windows welcomes Johnny Douglas to its Support Team. Douglas will be working with system administration and tech support, as well as other areas.
"Johnny will be a great addition to our GSW team. He has an impressive resume. We appreciate his integrity, his dedication to his work, and his expertise in system administration. He will fit in well," said Doug Hitchcock of Georgia SoftWorks.
Douglas has been in the computer industry for over 30 years. He has a long history of managing servers, workstations, active directory, OpenVMS system management and performance tuning. He worked for Digital Equipment (who was eventually purchased by Hewlett Packard) for over 25 years. He was the IT Support Technician for Forsyth County Public Library after leaving Hewlett Packard and has been the Senior Network Engineer and Acting Director of Information Technology at the collegiate level since 2008.
Georgia SoftWorks is a software development company located in Dawsonville, GA (USA) and has received global recognition for its development of the industrial grade GSW Telnet Server for Windows and SSH Server for Windows. The GSW software is used in thousands of data collection environments around the world and has end users and resellers on every continent except Antarctica. GSW software is used in almost every industry, including automobile factories, airlines, soft drink manufactures, pharmaceutical companies and more.
Douglas brings a variety of skills that will be an asset to the Georgia SoftWorks Team. He has extensive experience in the administration and support of information systems. He is fluent in installation, analysis, optimization, troubleshooting and documentation of LAN/WAN, Windows Systems, and Novell Netware. He has years of experience providing high levels of service to end users, co-workers and management.
About Georgia SoftWorks:
Established in 1991, Georgia SoftWorks is a privately held software development company recognized for creating high performance data communications, system and telecommunications applications. Georgia SoftWorks has obtained a worldwide presence with its industrial SSH2/Telnet Server for Microsoft Windows. GSW's long-term commitment to SSH2/Telnet has led to the pioneering of major features such as Session Shadowing, Session Monitoring, Graceful Termination, Automatic Logon, Logon Scripting and more recently Team Services technology which allows mobile device users to transfer, swap, share and recover mobile device sessions. GSW has also provided the very first SSH Server to provide Digital Certificate Authentication with an Internet Information Server (IIS) like certificate-to-user account mapping. This includes 'One-to-one' and 'Many-to-one' mapping methods and also supports certificate trust lists (CTL).