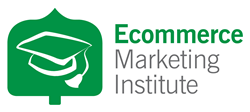 Naperville, IL (PRWEB) June 16, 2014
Today marks the launch of the Ecommerce Marketing Institute (EMI), a new educational platform to help online retailers, brands and marketers keep up with the rapidly changing Ecommerce industry.
EMI will provide online marketers unparalleled information and access to the latest industry resources, training, marketing tips, and events, including webcasts, newsletters, recognition and networking.
The EcomTOPICS™ webcast series provides ongoing insights from industry experts. The first webcast, Ecommerce Planning, is scheduled for November 18, 2014, followed by 2015 Ecommerce Outlook & Trends on January 13, with industry experts sharing insights and tips.
In addition to free membership, EMI programs include the ShopTALK™ enewsletter, and a resource library with a variety of ecommerce research, whitepapers, case studies, and more. EMI sponsors the annual ECOM™ Awards, recognizing excellence across 36 categories related to Ecommerce marketing.
"Ecommerce is a dynamic and complex category," states Neil Brown, EMI Founder and Executive Director. "Our mission is to help online retailers, brands and marketers access resources and programs to improve all aspects of online marketing and operations."
###
About the Ecommerce Marketing Institute (EMI)
The Ecommerce Marketing Institute is an educational platform and resource for online retailers, brands and marketers including training programs, industry information and resources. For more information please visit, http://www.ecommercemarketinginstitute.org, our Ecom Blog, Facebook, LinkedIn, YouTube, Twitter, and Google+. Or email and call Neil Brown at 630-868-5061, neil(at)EcommerceMarketingInstitute(dot)org.