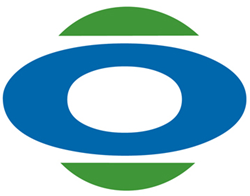 "Adding WebRTC integration allows Vyopta to add even greater value to organizations that want to use video for customer engagement" - Alfredo Ramirez, CEO
Austin, Texas (PRWEB) June 16, 2014
Vyopta Incorporated, the cloud video customer engagement company, today announced that it has teamed with Pexip to expand Vyopta's Video Customer Engagement solution with integration into WebRTC enabled platforms.
With WebRTC, Vyopta expands the reach of its solution beyond hardware video codecs and directly to internet browsers. Organizations using WebRTC solutions, such as Pexip Infinity, can add Vyopta's Video Customer Engagement solution to allow almost any customer, patient, or employee to engage quickly from the organization's website with an expert resources for high-touch services. The Vyopta cloud solution uniquely integrates WebRTC with an intelligent workflow engine as an embedded web widget, simplifying the user experience and expediting deployment and scale.
With Vyopta Video Customer Engagement, organizations can reach more customers, best utilize and maximize expert resources, and improve outcomes: universities can transform the way they provide student services and deliver connected learning; healthcare organizations can improve patient care, collaborative care, and training; professional services businesses can increase customer loyalty and retention, deliver wealth management guidance and personalized banking and lending services.
"Adding WebRTC integration allows Vyopta to add even greater value to organizations that want to use video for customer engagement," said Alfredo Ramirez, President and CEO of Vyopta. "With software based codecs embedded into browsers, organizations can now provide best of class services over video to nearly all of their customer base."
Technology Innovation
Vyopta has designed the new paradigm for customer engagement: an intelligent workflow engine as an embedded web widget, that transforms any website into a Video Customer Engagement center.
The Vyopta Customer Engagement solution utilizes Vyopta building block apps and video collaboration technology to support varied business processes and workflows. Any website can become an interactive tool where visitors can engage with experts - scheduled or on-demand - by simply selecting an area of interest from a menu of services. Ensuring continuum of service, additional experts can be added as needed; documents, videos and other content can be shared to provide the information needed to make decisions quickly.
Traditional approaches to virtual customer engagement have been limited to either phone-based interactions with 'the next available agent,' text-only chat interactions, or video interactions on a very limited scale from hardware-based kiosks, making them impersonal, complex and expensive to deploy and scale.
Vyopta eliminates these obstacles with technological innovation that for the first time makes web-based, high-touch video customer engagement a reality.

A new user experience: Simple, Accessible, Immediate
--- Click to connect to an expert, face to face, from any website or mobile device using Vyopta technology
--- Scheduled, or ad hoc calls for immediate access
--- Logical menu of services or questions, with multi-language support, to connect to the right subject matter expert easily
A unique technology approach: Automated and Integrated
--- Calls are automatically queued; recorded video messages can be played while callers are on-hold
--- Skills-based routing directs the call to the appropriate expert; additional experts can be added on-demand via warm transfer
--- Content and desktops can be easily shared to enrich the interaction
A smart solution: Intelligent, Efficient and Cost Effective to deploy and scale
--- Integrated analytics to measure outcomes, optimize, provide billing and chargeback accounting data, and predict and plan future demand
--- Vyopta web widget requires no hardcoding or custom programming of websites - just drop a link into the website, much like adding a YouTube link; workflows can be changed quickly without requiring changes to the website
--- Virtual Meeting Room technology expedites deployment and configuration; multivendor support ensures widespread interoperability
--- Cloud based subscription model is cost effective and scalable
Learn More
See us in the Pexip booth at Infocomm 2014, Booth #N1820. View the video of Vyopta Video Customer Engagement or visit our website http://www.vyopta.com
About Vyopta Incorporated
Vyopta delivers Video Customer Engagement solutions that transform the way organizations connect experts to customers. Vyopta multi-vendor solutions are powered by the Vyopta application building blocks: vAnalytics™, vAccess™, vPublish™, vSchedule™ and vControl® that simplify the user experience and abstract the video technology, automate and integrate video technology into workflows, and provide intelligence to optimize and measure outcomes. Vyopta is a Cisco Preferred Solutions Developer Partner. For more information on Vyopta, visit http://www.vyopta.com.
Vyopta®, vControl® and vRating® are registered trademarks of Vyopta Incorporated, and the trademarks of the Vyopta family of products are trademarks of Vyopta Incorporated. All other trademarks referenced herein are the property of their respective owners. Specifications subject to change without notice.