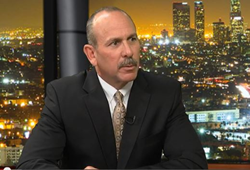 It was eye opening to me. With VIP, what I have learned different than I learned in Pasadena, was the highcapability and the capacity for persons with disabilities tolearn, work, and producealongside persons who don'thave disabilities.
Rancho Cucamonga, CA (PRWEB) July 02, 2014
Christopher Vicino, Vocational Improvement Program, Inc.'s Chairman of the Board, said it didn't take him long to realize that not all employment programs are the same. Now as VIP's chairman of the board, Vicino told Labor Today Magazine he wants to open employers' eyes to the incredible ability and desire of people with disabilities to work in mainstream jobsites.
Based in Rancho Cucamonga, CA, VIP is a private non-profit serving people with disabilities by providing them with meaningful employment opportunities and support. VIP is led by Wendy and Rick Rogina, President/CEO and Vice President/COO.
Vicino worked most of his 29 years in law enforcement in Pasadena where he served as a board member for a nonprofit group which helped people with disabilities. But it was more of a caretaker program, he said.
Vicino met the Roginas when both of their sons played baseball together and he soon learned about VIP and the employment services it provides for persons with disabilities. A few years later, the Roginas asked him to serve on VIP's board and he quickly discovered how unique VIP is in the industry.
"With VIP, what I have learned different than I learned in Pasadena, was the high capability and the capacity for persons with disabilities to learn, work, and produce alongside persons who don't have disabilities," Vicino said.
Now his mission is to convince more employers to learn what Home Depot, Toys"R"Us, and Spotlight 29 Casino have learned -- it's smart business.
Employers not only help their bottom line and profit from their partnership with VIP, Inc., he said, but they also help people with disabilities become mainstream economic contributors. So, the question Vicino said he would ask potential employers is, "Why wouldn't you?"
"If a company is hesitant, look at the list that has signed on with VIP, look at the success of Home Depot. Come and meet the CEO and COO," he said. "Come and tour the facilities. Check the references. I have no doubt, after they do some accounting and some figures, they would wonder why they didn't do it sooner."
Another testament to the effectiveness and success of VIP, Inc. is its longevity, Vicino said. It has been around since the 1980s. VIP survived the great recession. He called the Roginas smart business planners who are married to the vision and task of helping people with disabilities. "They go above and beyond the company's mission."
Because of the Roginas nurturing ways, he said, VIP's 150 longtime and dedicated staff members have guided and supported a diverse list of 650 clients annually. VIP, Inc. serves a vast area, with offices in Rancho Cucamonga, Hesperia, and San Bernardino.
---- Sean Reynolds
For More Information
Contact Shirley S. Yamano
shirleyy(at)vipsolutions(dot)com
(909) 483-5924