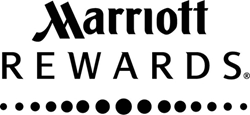 New York, NY (PRWEB) June 12, 2014
Millennials, the generation of techies currently in their twenties and early thirties, are reshaping the way of travel. According to a survey commissioned by Chase Card Services and Marriott Rewards®, millennials are twice as likely to prefer Elite status as a benefit from their travel rewards program, compared to older travelers. And, when traveling for business, four in five millennial travelers are likely to extend their trips to include a personal vacation.
For millennial travelers looking for ways to enjoy more benefits while traveling, entrepreneur, philanthropist, and travel enthusiast, Dhani Jones suggests using a card like Chase Marriott Rewards Premier Visa Signature® Credit Card when traveling. It rewards 5 points for every dollar spent at any Marriott location and earns 15 Elite status points each year. That way, people can accrue points faster to put towards personal travel and enjoy more exclusive perks. To learn more, go to http://www.marriottpremier.com.
Dhani Jones is influential in sports and entertainment spheres via his 11-year NFL career and currently hosts Spike TV's Playbook 360. Known for his Travel Channel series, Dhani Tackles the Globe, Dhani highlights the top Millennial travel trends and latest research findings and his own personal travel tips:

Who are the Travel Trendsetters of 2014?
What are the Top Travel Trends of 2014?
How to travel like a Millennial and earn perks to use during your next trip
How to take advantage of business travel for personal enjoyment
What amenities your hotel should have when traveling for business and leisure
Media can download broadcast and web quality video, photos and more research findings at http://www.magicbulletmedia.com/MNR/chasemarriottrewards.
About Dhani Jones:
Dhani Jones was a former NFL linebacker with the New York Giants, Philadelphia Eagles and Cincinnati Bengals and currently hosts Playbook 360 (a sport-focused show airing during Saturday night movies) and GT Academy (a reality competition show in which gamers get to take their virtual driving skills to the next level) on Spike TV. He is known for his Travel Channel series, Dhani Tackles the Globe (which aired on the Travel Channel for two seasons in 2009 and 2010) and his book The Sportsman: Unexpected Lessons from an Around-the-World Sports Odyssey (which shares his personal memoirs and insights into football, travel and life).
About Chase:
Chase is the U.S. consumer and commercial banking business of JPMorgan Chase & Co., a leading global financial services firm with assets of $2.5 trillion and operations in more than 60 countries worldwide. Chase serves more than 50 million consumers and four million small businesses through more than 5,600 bank branches, 19,000 ATMs, credit cards, mortgage offices, and online and mobile banking as well as through relationships with auto dealerships. More information about Chase is available at http://www.chase.com and @Chase.