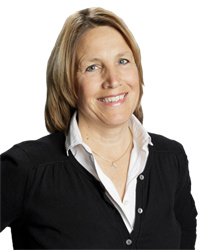 Mari Tangredi is a talented strategist with a successful track record who understands how to help tech firms achieve significant growth.
San Mateo, California (PRWEB) June 12, 2014
Tech veteran Mari Tangredi has joined 4INFO – the fast-growing technology company solving the challenge of mobile attribution for national brand advertisers – as senior vice president of strategic alliances and corporate development. In her new role, she will create new revenue-generating partnerships and lead potential merger-and-acquisition activity. Tangredi brings to her new position more than 20 years of experience developing new business, products, alliances and funding strategies at both Fortune 500 firms and technology startups.
"We're confident that Mari will help take 4INFO to a new level," said Tim Jenkins, CEO of 4INFO. "She's a talented strategist with a successful track record who understands how to help tech firms achieve significant growth. We're pleased to have such a high-caliber executive on board."
Previously, Tangredi co-founded a cloud-based company in San Francisco that provides private messaging platforms for heavily regulated industries, such as financial services and health care. As co-founder and vice president of business development at CloudPrime, she oversaw the firm's strategic direction, fundraising, cross-functional leadership team and the execution of its leading secure messaging and mobile solution.
Tangredi's background also includes work at a boutique advisory and investment firm, McNamee Lawrence & Co, where she helped technology companies achieve next-phase growth – often through IPOs or mergers with industry leaders, such as IBM, Oracle and VMware. In addition, Tangredi served as Chief Operating Officer and VP of Business Development of Slam Dunk Networks; Executive Vice President of Sales and Business Development at Critical Path; and Vice President of Electronic Commerce for Pacific Bell. Early in her career, Tangredi held various roles at AT&T in sales and product development.
Tangredi currently serves on the Board of Directors for CloudPrime and CSRware. Tangredi earned an MBA in high technology from D'Amore-McKim School of Business at Northeastern University in Boston and a bachelor's degree in Computer Based Management Systems/MIS from Clarkson University.
About 4INFO
4INFO is a fast-growing mobile technology company solving the mobile attribution challenge for national brand advertisers to measure the ROI that matters most: sales lift at the cash register. A privately held company, 4INFO's brand ad revenue tripled in 2013 over 2012 – and continues to experience exponential growth. 4INFO's proprietary, patent-pending mobile technology has tied 152 million mobile devices to 101 million U.S. households. 4INFO's flagship product — AdHaven Bullseye— enables advertisers to target consumers with the same precision as online and direct mail advertising. AdHaven Bullseye anonymously matches mobile device data to household-level purchase data providing the ability to measure actual sales results from a mobile ad spend. Launched in March 2013, 4INFO's AdHaven Bullseye has already powered mobile ad campaigns for more than 75 national brands with impressive accuracy and results: sales increases between 5 and 20%, ROI averaging 382% and as high as 600%, and market share increases at the expense of competitors. 4INFO collaborates with the most trusted 3rd party data providers of purchase and lifestyle data — including Acxiom, Nielsen, and Nielsen Catalina Solutions. On the forefront of mobile innovation since 2004, 4INFO is headquartered in San Mateo, Calif., with offices in New York, Los Angeles, Chicago and Boston. Learn more at http://www.4INFO.com.
###