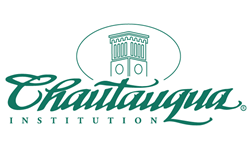 Chautauqua, N.Y. (PRWEB) June 12, 2014
Jill Abramson, former executive editor of The New York Times, joins Chautauqua Institution's summer lecture platform examining "The Ethics of Privacy" on Wednesday, July 9. Abramson will offer her perspective on the role of the media in covering privacy issues, such as the ones brought to light last year by Edward Snowden, and the editorial decisions made about what and when to print. Her 10:45 a.m. lecture in Chautauqua's Amphitheater is part of a week of themed programs July 7–11 that will deeply analyze a subject that continues to play prominently in national newscasts, newspaper fronts and magazine covers.
Abramson held the position of executive editor of The New York Times from September 2011 through May 2014, serving as the first female executive editor in the paper's 160-year history. The Times won eight Pulitzer Prizes during her tenure. Her time as executive editor was marked by the Times' coverage of the recent Edward Snowden global surveillance disclosures, determining what to print using "balancing tests" between the concerns of the United States government and the newsworthiness of the information the Times was receiving. She joined the Times in 1997, working as the Washington bureau chief and then managing editor. She previously worked for The Wall Street Journal as an investigate reporter and a deputy bureau chief.
The week of 10:45 a.m. Amphitheater lectures opens Monday, July 7, with Jeffrey Rosen, president and CEO of the National Constitution Center and an award-winning journalist on legal issues, who will provide an overview of the history and philosophy of individual privacy. Peter W. Singer, director of Brookings' Center for 21st Century Security and Intelligence and author of the new book "Cybersecurity and Cyberwar," will remark July 8 upon privacy and responsibility in the U.S. and within the global context. On July 10, Amanda Lenhart, senior researcher in the Pew Internet & American Life Project, will lecture on generational differences in attitudes on privacy, specifically regarding young people and their digital lives. And to close the week's Amphitheater programs on July 11, Duquesne Law dean Ken Gormley will interview former U.S. attorney general Alberto R. Gonzales on the inherent tension for government in providing national security while respecting individual freedom.
Abramson replaces previously announced lecturer Barton Gellman.
Purchase tickets for Abramson's and all "The Ethics of Privacy" lectures at Chautauqua at chqtickets.com. To find accommodations for an extended stay, visit athenaeum-hotel.com or reservations.ciweb.org.
The pre-eminent expression of lifelong learning in the United States, Chautauqua Institution is a 140-year-old community on the shores of Chautauqua Lake in southwestern New York state that comes alive each summer with a unique mix of fine and performing arts, lectures, interfaith worship and programs, and recreational activities. Over the course of nine weeks, more than 100,000 people visit Chautauqua and participate in programs, classes and community events for all ages — all within the beautiful setting of a historic lakeside village.