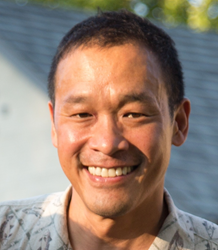 Grip and XBOSoft will help companies reach their quality objectives faster
Santa Clara, CA (PRWEB) June 12, 2014
XBOSoft has relocated their office in the Netherlands, moving from Amsterdam to Nieuw Vennep.
The new location will allow the company to physically expand, add additional QA and Testing personnel and provides a more convenient location for XBOSoft's expanding workforce.
As part of the expansion, Pierre Looman will take over sales and marketing responsibilities in the Netherlands from Jan Princen. Jan Princen will stay on as an XBOSOft board member, offering strategic advice and focus on Grip QA, a predictive analytics start up to improve software quality, of which he is a founder.
XBOSoft's founder, Philip Lew, is an investor in Grip QA and XBOSoft and Grip QA will continue to work closely together.
"Because of the improved condition of the Dutch and European markets this is a good opportunity to expand," says Jan Princen. "I am looking forward to further growth of XBOSoft and the cooperation between Grip QA and XBOSoft."
Phil says, "Europe had some rough times in recent years but the signals that we are getting are good and we want to be ready with a larger local QA and testing team. The combined forces of Grip and XBOSoft will help companies reach their quality objectives faster."
About XBOSoft
XBOSoft raises the quality of your software throughout the entire quality lifecycle. From quality assurance assessments and advice on best practices, to implementing process improvements followed by continuous test execution, XBOSoft speeds your products to market at the highest possible quality.
About Grip QA
Grip QA provides web based predictive analytics to help companies create higher quality software without compromising on development costs or time to market.