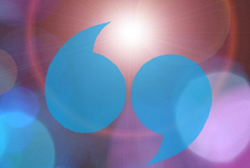 We're looking forward to a thought-provoking debate.
Coventry (PRWEB UK) 17 June 2014
Attendees will be able to take part in the live webinar where experts in customer experience will join together to share best practice advice and success stories on real-time customer engagement that really works.
Following on from Rant & Rave's recent Customer Engagement white paper, "Exceeding customer expectations, one touch-point at a time" and based on the theory that by reducing the amount of effort your customers put in to do business with you, the happier they are, experts will discuss how companies can create Raving fans and lifelong advocates.
Taking place on Monday 30th June at 15.00, the free, hour-long online event will help senior executives understand their clients and ultimately improve their customer satisfaction.
Panellists include:

Martin Hill-Wilson, Customer Experience & Social Business Strategist and author of Delivering Effective Social Customer Service – As a long-standing member of the UK Customer Engagement community, Martin has served as an experiential trainer, consultant, facilitator, director and CEO for a variety of brands. An expert in learning & development, marketing & business strategy and technology & workflow, he takes an innovative approach to issues and solutions in customer experience.
Andrew Gallagher, Senior Marketing Director at Papa John's – Having worked as a senior marketer for the likes of WHSmith, Cineworld, Caffé Nero and Paddy Power, Andrew knows what customers like – and don't like. Now he is taking on the challenge of making Papa John's the UK's favourite pizza brand and will talk through his first-hand experience of how he has done this.
Dennis Fois, CEO of Rant & Rave says: "Ultimately brands and consumers want the same thing – to deliver and receive a great experience. The aim of this webinar is to help senior execs understand how they can do this without a big expenditure or using too much man-power. We're looking forward to a thought-provoking debate."
To register to take part in the webinar live or to receive a recording immediately after it has aired visit the Rant & Rave website
*Ends*
Notes to Editors
About Rant & Rave
Rant & Rave (formerly known as Rapide) was launched in 2000 by Nigel Shanahan and is one of the UK's leading customer engagement specialists, counting half of the FTSE as clients.
Its multi-channel solutions let brands proactively communicate with and gather fast feedback from their customers to manage and measure their experience. By providing solutions which are customer, not brand, centric Rant & Rave helps its clients to transform Ranters into Ravers and turn happy customers into lifelong advocates.
Find out more about Rant and Rave: http://www.rantandrave.com.