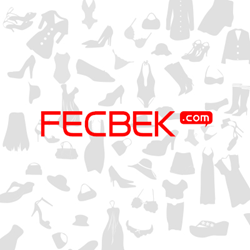 (PRWEB) June 12, 2014
Today, Fecbek.com excitedly announces its newest marketing plan to the public; they are going to give everyone an unprecedented surprise.
"What do you think this surprise is supposed to be? A very big discount? A free elegant dress? A free exquisite bag? Or a buy-one-get-one-free? But now, let's draw a veil over this big surprise. We will tell you soon," the spokesman for the company says.
Fecbek.com is a trusted and professional online dress shopping mall and it always thrives to provide top-selling dress, fashion apparel, clothing, bags and shoes more quickly than any other online shopping malls. Therefore, this is the greatest opportunity for all customers to purchase the first-rate products at Fecbek.com.
More often than not, the designers of Fecbek.com visit the fashion shows in big cities like Paris, London, Hong Kong and more. The vice president of Fecbek.com stressed, "If customers have any questions during their shopping, we are ready to help, and we will respond to your message within 24 hours."
About Fecbek.com
Fecbek.com is a leading online retail and wholesale store specializing in selling clothing, shoes, bags, wedding and occasion dresses, Cosplay, costumes and beauty products. With a wide selection of products at a low price, the company has been universally recognized for honesty, high efficiency and thoughtful services; it has built a long-term relationship with many customers.
For more information, please visit http://www.fecbek.com.