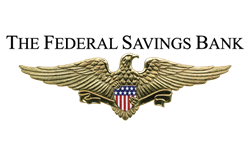 8 percent price growth is still a significant gain.
Chicago, IL (PRWEB) June 12, 2014
According to a recent report by Trulia, asking home price gains slowed to 8 percent on a year-over-year comparison. The latest findings represent the slowest price appreciation rate in the past 13 months. However on a historical comparison, The Federal Savings Bank highlights that 8 percent price growth is still a significant gain.
The slowdown in rising home prices could be a good sign for first-time homebuyers looking to break into the market and make a new home purchase. Trulia reported that no metro area has recorded prices gains of more than 20 percent since July 2012. A slower rate of growth could also indicate that the market is recovering at a more stable pace. The Federal Savings Bank finds this to be a good thing as it gives home buyers a chance to enter the market at an affordable price. Homes are still being sold at a discount in most U.S cities. As we have more new home sales enter the market we may see home price growth slow even more. Regardless of price appreciation, The Federal Savings Bank expects higher home sales in the weeks ahead.
Another sign that the housing recovery is going smoothly is that mortgage rates have remained affordable for most homebuyers. According to Mortgage News Daily, the average rate for a 30-year fixed-rate mortgage has fallen between 4.13 percent and 4.25 percent for the week ending June 5. While mortgage rates have fluctuated over the past year, they have not stayed above 4.5 percent. The Federal Savings Bank thinks that with interest near record lows, now is a good time for homebuyers to apply for a mortgage.
To find out more about affordable mortgage options, contact the Federal Savings Bank, a veteran owned bank.