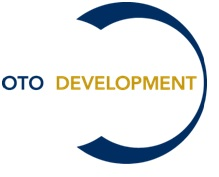 The Marriott Partnership Circle award is one of the most prestigious honors in lodging.
Spartanburg, SC (PRWEB) June 16, 2014
OTO Development is honored to receive Marriott's highest honor, the Partnership Circle award. This award is bestowed upon owners and franchise partners for their hospitality excellence. The recipients of this award continue to embody Marriott's vision of excellence and remain a dedicated partner to growing the Marriott brand.
This is OTO Development's second time winning this coveted award. "The Marriott Partnership Circle award is one of the most prestigious honors in lodging," said Corry Oakes, CEO of OTO Development. "In an industry full of highly accomplished companies, Partnership Circle winners are the best of the best in development and operations. We are honored to receive this acknowledgement of our total team effort."
Marriott honors their strong partners who are key to Marriott's continued success. For years, Marriott has presented this prestigious award to the companies who share a mutual long term commitment to the brands initiatives and philosophies, focus on the development of a well-managed and engaged staff, uphold maintenance of facility standards, and emphasize the importance of outstanding customer service.
About OTO Development:
Established in 2004, OTO Development was founded by the initial business partners of Extended Stay America immediately after their successful hotel chain was sold to Blackstone Group for over $3 billion. With an emphasis on quality, reliability, service, and value, the goal of OTO Development is to develop a selective portfolio of great hotels in the top markets across the United States managed by exceptional people. Currently, OTO Development manages 51 premier properties from coast to coast. For more information on OTO Development, their properties, and their initiatives, visit otodevelopment.com or call 1 (864)-596-8930.