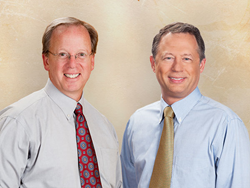 This is very empowering for teachers, as they can adjust their classroom practice to see positive results with the same students.
Largo, FL and West Palm Beach, FL (PRWEB) June 20, 2014
A multi-year research pilot project in Pinellas County, Florida has begun to address many of the challenges inherent in teacher evaluation, particularly the heavy reliance on end-of-year VAM (value added measures) scores. The research pilot, a partnership between Pinellas County Schools and Learning Sciences International in West Palm Beach, Florida, was launched in school year 2013-2014. One of the pilot's objectives was to develop shorter duration student growth measures that can better guide teachers' improvements in instructional practices while their students are still in class.
The new evaluation system brings in multiple measurements of teacher performance throughout the year, instead of a single end-of-year value added measurement (VAM). Multiple measures are paired with embedded professional development, so that teachers receive the training and feedback they need to improve their practice well before final evaluations.
The pilot's designers collected and distributed four types of formative data to help teachers hone their classroom practice and address gaps in students' learning early on in instructional units. Data from classroom observations, student growth, teacher self-assessments, and student surveys are combined to yield a rich portrait of the effect of teaching on student progress. The pilot was a fully collaborative project, with strong support from the Pinellas County Classroom Teachers Association.
Pinellas Schools Superintendent Michael A. Grego played a key role in implementing the pilot. "We believe this pilot to be revolutionary in the manner by which teachers and administrators are evaluated, but the critical piece is the feedback and professional development embedded into a continuous improvement process," Grego said. "The true power lies in how this system empowers teachers to grow and develop their craft, which ultimately benefits our most important stakeholders, our students."
In surveys distributed to teachers by Learning Sciences International at the end of the school year, 72% percent of teachers who participated in the program rated the student growth data "very helpful" or "helpful."
CEO of Leaning Sciences International Michael Toth explains: "The Pinellas research project is designed to provide very specific and timely feedback for teachers using multiple measures throughout the school year, so teachers can use the data to demonstrate instructional improvements with students they currently teach. This is very empowering for teachers, as they can adjust their classroom practice to see positive results with the same students."
At an April 1st Pinellas County Schools Board Workshop, Brian Dassler, Deputy Chancellor for Educator Quality for the Florida Department of Education called the pilot "pioneering kind of work that shows teachers the respect they deserve. You have in so many ways made an anchor here that it's not 'if' student achievement can drive teacher effectiveness, but 'how.' It's one of the reasons we're so interested in what you're doing and how we can be a part of it."
To learn more about Learning Sciences or to speak to CEO Michael Toth, contact Learning Sciences at 877.411.7114 or visit http://www.LearningSciences.com. For more on Pinellas County Schools or to interview Michael Grego, contact Donna Winchester, Director of Strategic Communications, Pinellas County Schools, 727.588.6122.