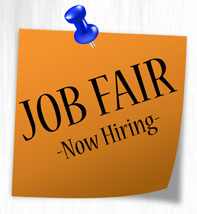 Chattanooga, TN (PRWEB) June 12, 2014
MAU Workforce Solutions is hosting a Job Fair on Monday, June 16 from 9:00 a.m.-3:00 p.m. to fill Automotive Assembler positions in Chattanooga, Tennessee. These positions are 90 Day Temp-to-Hire. The event will be held at MAU, located at 6150 Shallowford Road, Suite 104, Chattanooga, TN 37421.
Applicants are encouraged to apply online prior to arriving at the job fair. In addition, applicants must submit to a background check and drug screen.
Please visit http://www.mau.com/assemblers for more information and to apply.
Position Requirements:
The ability to rotate between 1st and 2nd shift.
Experience in a process oriented environment.
1 year of stable work history.
High School Diploma or GED.
Monday, June 16, 2014 - 9:00 AM to 3:00 PM
MAU Workforce Solutions
6150 Shallowford Road, Suite 104
Chattanooga, TN 37421
MAU Workforce Solutions staffs excellent, effective people for their partners, allowing them to focus on their core competencies. Headquartered in Augusta, GA since 1973, MAU is a family-owned, minority company making lives better for applicants, clients, and employees through innovative workforce solutions. Today, with Branch and vendor on premise locations across the South and recruiting partners worldwide, MAU has global capabilities to help with all staffing, recruiting, and outsourcing needs.