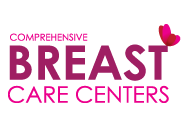 MIAMI, FL (PRWEB) June 13, 2014
Breast cancer in its early stages has few symptoms if any at all. For this reason, annual screening mammograms are important for all women, especially those over forty. Mammogram is the most effective way of detecting breast cancer in its early, treatable stages. It provides radiologists with a method to view the internal structure of the breast using low-dose X-rays. The CBCC, Comprehensive Breast Care Centers, announces a new and improved digital mammograms, as a more effective way to detect breast cancer.
Images from digital mammograms can help find calcifications—calcium deposits—in the breasts. These tests can also find cysts (fluid-filled sacs), and any cancerous or benign lumps.
Digital imaging works similar to a digital camera. Instead of the images being stored on film, solid detectors convert the X-rays into electrical signals that are sent to a computer. Radiologists can take the images from the digital mammogram and use the computer to enhance the images, zoom in on any areas in question, and even send the images in for further analysis. Digital images also have better contrast resolution, providing radiologists with a better way to manipulate the images to view different areas of the breast.
During an annual digital mammogram screening at the Center for Diagnostic Imaging, a specially trained radiologist will look for small changes in the breast tissue. The Comprehensive Breast Care Centers specialize in the early detection of breast cancer. The fully trained staff and board certified radiologists utilize the best medical imaging solutions available today, such as breast ultrasound, breast MRI, and 3D mammograms. They insure that each exam is tailored to each patient's individual needs.
About CBCC Miami:
The Comprehensive Breast Care Center prides itself on being an accomplished and dedicated imaging center for Breast care and analysis in South Florida. They specialize in early detection of breast cancer, provided by a fully trained staff and team of Board Certified Radiologists.
Utilizing the best medical imaging solutions available today, CBCC ensures that each exam is tailored to patient's individual needs.
The CBCC center keeps in strict accordance with the patient's physician's instructions, analyzing the exams themselves they are able to provide prompt results and deliver them to the physician within 24 hours.
Located in the city of Aventura, in North Miami and South Dade, the CBCC is easily accessible from all mayor roads and highways, making it the ideal center digital mammography center for anyone in the Miami/Fort Lauderdale area.
To schedule an appointment or a consultation regarding the types of scans and services the Center for Diagnostic Imaging offers, please call 1-800-371-0002 or visit http://www.cdimiami.com/breast-care/contact/.