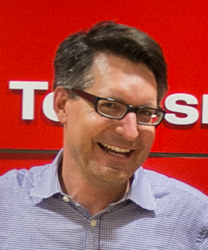 Perfect times to visit the mountains are late summer and early fall as the crowds are gone and rates are more moderate.
New York, NY (PRWEB) June 13, 2014
When you mention Switzerland, you immediately think Swiss Alps, world class skiing, and precision timepieces. But according to Alex Herrmann, Director Americas for Switzerland Tourism, summer is the most popular time of the year for tourism, especially among those living in North America. ExpertFlyer recently went One-on-One with Alex Herrmann to learn more about where to go and what to do during a time of year when jackets are not required.
For starters, Switzerland resides in the heart of Europe, making it an ideal destination for flights from North America and allowing tourists to expand their European experience to Italy and France. But when it comes to touring Switzerland, Herrmann suggests using the country's unique public transportation network – the trains, buses, boats, and the transit systems in the cities. Purchasing a "Swiss Pass" for four, eight, or fifteen days gives complete access to all means of transportation with every town and village in Switzerland accessible by train, bus, or boat.
"Switzerland is full of mountain railways, cable cars and gondolas – many of the most spectacular ones built a century ago or longer by tourism and hospitality pioneers, and continue to offer access to the mountains like nowhere else," explains Mr. Herrmann. "A convenient and spectacular way to experience the Alps is by traveling on one of the scenic train routes in Switzerland, such as the Glacier Express, the Bernina Express or the Golden Pass."
Summer festivals can be found throughout the country, including the Lucerne Festival of classical music in August and September and the July Jazz Festival on Lake Geneva in Montreux -- the famous lake was immortalized in the Deep Purple song, "Smoke on the Water."
For the fitness conscious, Switzerland offers thousands of miles of hiking, cycling and mountain biking trails that are all well-marked and always connected to the public transportation network. An excellent place for hikers is Zermatt. This resort offers hikers of all levels not just excellent trails, but also wonderful views of the Matterhorn, Switzerland's most notable mountain.
"Switzerland is a wonderful country that offers a variety of activities for visitors during the summer months and is centrally located in Europe to allow convenient travel to neighboring countries," says Chris Lopinto, president and co-founder of ExpertFlyer.com.
About Switzerland Tourism
Switzerland Tourism is the official National Tourist Office of Switzerland and operates in 30 countries around the world with the goal of promoting Switzerland as a travel, vacation and convention/incentive destination. In the Americas, Switzerland Tourism has offices in New York, Los Angeles, Toronto and São Paulo.
About ExpertFlyer.com
Each month, ExpertFlyer's One-on-One blog goes face-to-face with the travel industry's leading decision makers to discuss and address topics relevant to many of today's business and frequent travelers.
ExpertFlyer.com was conceived and created by an eclectic team consisting of a veteran elite tier frequent flyer, an airline captain and corporate travel manager, and information technology professionals to deliver a 24/7 real time powerful air travel information service. The company provides its subscribers and corporate travel managers alike with a complete, concise and efficient way to access the ever-changing details of worldwide air travel information. For more information, please visit expertflyer.com.
Stuck in the middle seat again? Download the free Seat Alerts app from ExpertFlyer and get the window or aisle seat without hassle or frustration.