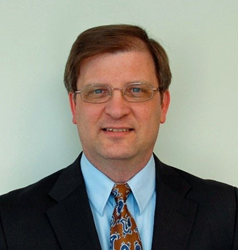 It's easy for IT leaders or practitioners to get overwhelmed by the security considerations of the mega-IT-trends of Cloud, Mobility, and dare we say – the 'Internet of Things'.
King of Prussia, PA (PRWEB) June 13, 2014
Allied InfoSecurity is scheduled to present "Cybersecurity Essentials – Hot Issues and Hot Tips" at the ITAG Tech Summit at Penn State Great Valley in Malvern, PA on Friday, June 13th, 2014. Presenting on this topic will be Michael L. McKinley, President & CEO, Allied InfoSecurity, Inc.
The Innovative Technology Action Group (ITAG) is an initiative of the Chester County, PA Economic Development Council. Driven by the needs of private industry, ITAG's focus continues to be on workforce development – primarily youth and incumbent worker training initiatives.
The 2014 Tech Summit will have nine dynamic sessions in three tracks, promising to make this year's Tech Summit a "must-attend" for the region's tech workforce.
In the "Cybersecurity Essentials" session, Mr. McKinley will promote awareness and share insight into several leading emerging cybersecurity issues and emerging threats, and will offer practical advice on how organizations can get the most bang for the buck when it comes to protecting information and IT infrastructure. It's easy for IT leaders or practitioners to get overwhelmed by the security considerations of the mega-IT-trends of Cloud, Mobility, and dare we say – the "Internet of Things." Yet, despite these sea-change movements, effective cybersecurity still starts with the sound understanding of the basics—governance, risk analysis, appropriate policies, key technical controls, addressing the people side of security, and incident response. Mr. McKinley will take a brisk look at the former, and delve deeper into the latter, with the goal of sharing actionable lessons-learned and takeaways from Allied's cybersecurity consulting practice that can be put to work in any organization in a pragmatic and impactful way.
Mr. McKinley is a co-founder of Allied InfoSecurity and serves as President and CEO, providing strategic leadership and oversight of business development and product innovation. Mr. McKinley's diverse career spans cybersecurity, information technology, and finance in both the private sector and in government. His unique experience allows him to bring to clients a keen understanding of the vital role of information security programs and best practices in the broader context of enterprise risk management. He is a noted industry speaker on both technical and not-so-technical aspects of the "people side" of security.
Prior to founding Allied InfoSecurity, Mr. McKinley served in several corporate financial management roles with the Campbell Soup Company. He started his career as a military officer in the fields of intelligence and information warfare, serving in numerous overseas and domestic assignments and culminating in a two-year Pentagon assignment as Chief, Defensive Information Warfare Doctrine and Strategy. A distinguished graduate of the United States Air Force Academy, Mr. McKinley also holds an MA in Public Management from the University of Maryland and was a Fulbright Scholar at the Rheinische Friedrich-Wilhelms Universität in Bonn, Germany.
About Allied InfoSecurity
Established in 2006, Allied InfoSecurity is an independent company focused on security and staffed by certified security professionals. As a consulting and outsourcing provider, it helps businesses to improve and manage information security programs, mitigate risk, and respond to regulatory and marketplace demands more quickly and effectively than most companies could do on their own.
Allied InfoSecurity offers a complimentary weekly newsletter on their website.