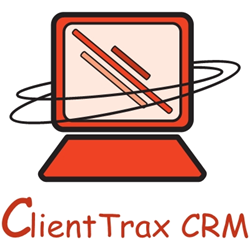 Once you have a sales process in place, you need to provide the metrics to refine it.
Kansas City (PRWEB) June 17, 2014
CRM and marketing technology firm ClientTrax shows off new tools used to align Act! Contact Management closely with individual business needs. Companies are now implementing their own sales processes, and some of those processes are becoming very complex. They need a way to assure those processes are being used and a way to measure their effectiveness.
Kevin Varnon, owner of ClientTrax, says that they are getting more calls just to implement sales processes. "Many companies have been using Act! and other tools to keep track of their contacts. Now they are coming up with discrete steps to follow to turn those contacts into actual clients," he notes. "They need to make these steps easy to follow and hold the sales team accountable."
The CRM product promoted by ClientTrax is Act!, the top-selling contact management software. "Act! does a really good job in the customization department. But new tools are out to make Act! do things it couldn't do on its own. New screens and layouts for ease of use, new ways to track and report on the progress made are available. Those are used to mine the data and know what's going on with the sales and marketing efforts.
It's not just the implementation of these processes, clients need the means to track progress and provide metrics to sales management so the process can be fine-tuned. Management can also keep track of who is doing what on the sales team. Says Varnon, "Your information is only as good as your data. If your team is not keeping up with entering the data, you'll never get a complete picture. This is why ease of use is so important."
About ClientTrax
Founded in 1994, ClientTrax CRM has been providing IT consulting services to a variety of industries. Their initial expertise concentrated in database management applications. They have since combined this with web, and sales and marketing to provide these benefits to many companies. Based in Topeka and Kansas City, ClientTrax serves clients nationwide.