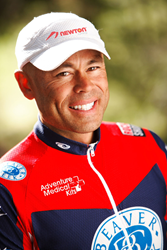 ...specialty retailers finally have the opportunity to present a legitimate Class II medical graduated compression sock to their customers.
Brentwood, TN (PRWEB) June 12, 2014
Swiftwick, a leading U.S. producer of athletic compression socks, will now offer Medical Class II graduated compression socks for athletes. The company is proud to debut the Medical Class II RECOVERY+ socks which can be used to reduce swelling, prevent Deep Vein Thrombosis (DVT), assist in post-race recovery and are ideal for overnight wear.
"With the introduction of the RECOVERY+ product, specialty retailers finally have the opportunity to present a legitimate Class II medical graduated compression sock to their customers," said Mark Cleveland, CEO and co-founder of Swiftwick. "The RECOVERY+ is a Medical Class II sock which sets the product apart from 'medical grade' products."
Medical Class II compression products, unlike "medical grade" products, must go through and pass various FDA regulated testing in order to become FDA compliant and make qualified medical claims.
"'Medical grade' is a buzz word. Those products are not medical compression socks and cannot make the same claims as Swiftwick does on the RECOVERY+ Medical Class II packaging," said Cleveland. "Swiftwick can qualify the claims that the RECOVERY+ sock helps prevent edema and manage the risk of suffering DVT where the 'medical grade' is silent. Traveling athletes and those under a doctor's care want and need Class II medical compression socks, and Swiftwick is the first company to deliver this to running, cycling and specialty golf markets."
The RECOVERY+ sock offers athletes 360 degree graduated compression that will benefit wearers after workouts, provide comfort and improve circulation and blood flow. Manufactured at 375-needle count, the socks combat leg discomfort, tired and achy legs and help prevent edema. The new sock does not cramp toes and it is ideal for overnight recovery.
Ian Adamson, director of research and education at Newton Running Company and a 7-time world-champion adventure racer, knows the importance and benefits of high quality medical compression socks and advocates the remarkable breakthrough Swiftwick RECOVERY+ has accomplished for the improved health of athletes.
"Most medical grade compression socks are fashion-backwards, using thick, hot fabric that restricts movement and creates problems for athletes," said Adamson. "The Swiftwick RECOVERY+ sock remains comfortable over long periods of time and consistently provides support and speeds up the recovery process while reducing swelling, aching and discomfort athletes can feel after a race."
The RECOVERY+ features antimicrobial, moisture-wicking material that helps keep feet dry and blister-free. Further demonstrating Swiftwick's environmental commitment, the sock is the world's first post-industrial recycled medical compression sock made with REPREVE®, proprietary recycled nylons and no post-production chemical dyes. The RECOVERY+ socks are the first in the industry to have the compression value in terms of milligrams of mercury pressure knitted directly into the sock, showing athletes how much compression they will be getting from the socks.
Priced at $69.99, the sock will be carried in select specialty running, cycling and golf stores. To learn more about the new RECOVERY+ socks or Swiftwick visit http://www.swiftwick.com/.
About Swiftwick
Founded in January 2008, Swiftwick is headquartered in Brentwood, Tenn. The company is a performance sock manufacturer that proudly employs an American workforce in high-quality textile manufacturing. Swiftwick is an innovator in designing and producing superior socks. The company has a culture focused on manufacturing through environmentally friendly means, social responsibility and leading customer service.