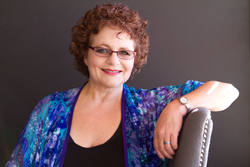 Denver, Colorado (PRWEB) June 14, 2014
Dr. Lucy Jane Miller joined notable experts from around the world to speak at the3rd European Congress of Sensory Integration on June 11 in Naantali, Finland.
The congress offered a unique forum to share current research results and knowledge of sensory integration and sensory processing disorder. Today's research and knowledge got its start from research by the late Dr. A. Jean Ayres. Ayres was both an occupational therapist and an educational psychologist who developed a theoretical framework, a set of standardized tests (today known as the Sensory Integration and Praxis Tests), and a clinical approach for identification and remediation of SI problems in children. The congress is hosted by the Finnish Sensory Integration Association.
SPD is a neurological disorder that disrupts the way an individual processes and responds to sensations. Individuals with SPD may over- or under-respond to one or more sensations (e.g., a loud sound, or light touch), crave sensations or may have problems with motor skills and coordination.
Dr. Miller's expertise spans more than forty years of experience and research on SPD. Her intensive one-day workshop "Sensory Processing Disorder: Increased Knowledge in the 21st Century, Evidence-based Research Informing Practice," focused on evidence-based research topics such as validity of the diagnosis of SPD, prevalence and existence with other disorders such as autism and ADHD, and discussion of an enriched treatment for SPD--the STAR Treatment Model, an intensive model of intervention with an emphasis on parent education and coaching.
Miller founded the Sensory Processing Disorder Foundation in 1979, currently serving as its research director. The SPD Foundation is the first comprehensive SPD research program nationwide. In this role she directs research at the Foundation and is widely known for fostering collaborative research projects with major educational institutions such as Harvard, Yale, Duke and others. In addition, Miller founded the STAR (Sensory Therapies And Research) Center, in Denver, Colorado, which is the premier treatment center for SPD and where she currently serves as clinical director.
About Sensory Processing Disorder Foundation
The Sensory Processing Disorder (SPD) Foundation, a Colorado 501(c)(3), is the world leader in research, education, and awareness for Sensory Processing Disorder, a neurological condition that disrupts the daily lives of more than 4 million Americans. The SPD Foundation offers educational programs, conducts SPD research, and provides resources for parents worldwide. Dr. Lucy Jane Miller, widely recognized as a leader in SPD research worldwide, founded the SPD Foundation in 1979. The SPD Foundation provides hope and help to individuals and families living with SPD. For more information, visit SPDFoundation.net or call 303-794-1182.