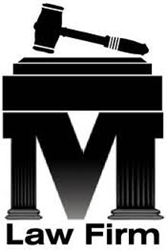 (PRWEB) June 12, 2014
General Motors Co. is recalling another 2.6 million vehicles internationally, bringing the total number of vehicles recalled by the company up to nearly 15.4 million this year, The Reuters reported. (GM Recalls Another 2.6 Million Vehicles, May 20, 2014). The largest of the four recalls recently announced is for more than 1.5 million full-size crossovers from model years 2009 through 2014 to replace potential defective seatbelts, according to the report. This is the 29th time this year that GM has recalled vehicles. The most recent actions are to also cover possibly faulty transmissions, air bags, and fire issues, mostly with regards to vehicles sold in the United States.
The Detroit-based motor company has been under fire from safety advocates and has already been fined by U.S. safety regulators for selling cars with defective ignition switches with, according to the report, were linked to 13 deaths. The U.S. Department of Justice, Congress, the Securities and Exchange Commission, and several state governments are all investigating GM further for the way it handled the faulty ignition switch, which engineers allegedly discovered as far back as 2001. The company is also performing its own internal investigation.
"When a manufacturer recalls a product, anyone who purchased the product usually is entitled to some form of compensation or remedy. Especially if a defect causes an accident and a person is injured, or worse, then there may be a much greater remedy than taking your car in for a part fix or exchanging it for a non-defective model. Regardless of circumstance, anyone who is injured in a motor vehicle accident should contact an attorney immediately to find out what to do next. Victims have rights, and hiring the right expert can be the difference between getting the compensation you deserve as soon as possible and waiting unnecessarily to settle for less. The right attorney will be able to help you navigate the complicated claims process and consulting with a personal injury lawyer is free, so there is no risk to finding out what your options are," said New York Personal Injury Lawyer Adnan Munawar
If you or a loved one has suffered an injury, medical condition, or worse, as a result of a motor vehicle accident in New York, you should contact a New York motor vehicle accident lawyer today to receive information about the your rights under the law and how to pursue claims for the compensation you deserve.
About Munawar & Andrews-Santillo, LLP
http://www.mlawfirm.com/
http://www.mlawfirm.com/car-accident/
Munawar & Andrews-Santillo, LLP ("MLawfirm") is a Personal Injury Law Firm in New York City. Our team of highly qualified and skilled attorneys handles and represents clients in a wide range of legal areas including: Car/Auto Accidents, Bike Accidents, Truck Accidents, Construction Accidents, Workers Compensation, Medical Malpractice and No-Fault Collection/Litigation/Arbitration or Accidents. If you need legal help feel free to contact our attorneys. We are available 24 hours a day, 7 days a week, 365 days a year to our clients. Because Insurance companies have their attorneys, adjusters and representatives well trained to defend, delay and frustrate your right to recover full and adequate compensation and damages. One of our greatest strengths is that we are Trial Lawyers. That means we prepare client's case as if it is going to court and we use tireless effort to secure the best possible results for them. At Munawar & Andrews-Santillo LLP, a preeminent New York law firms, no case is too large or too small. Our attorneys treat all clients with the respect and dignity they deserve. Our law firm and attorneys work hard to deliver the very best results to all of our clients. Do you have a legal issue? Do not hesitate to call for free consultation at (212)-400-4000.
"Lawyer Advertising"
"Prior results do not guarantee a similar outcome."
"Content of the press release is not intended to provide legal or other advice or to create an attorney-client relationship."