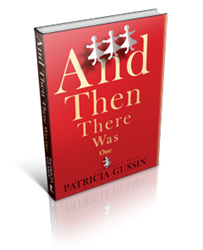 Longboat Key, Florida (PRWEB) June 12, 2014
Oceanview Publishing, Longboat Key, Florida, is proud to announce a milestone event in its brief history. AND THEN THERE WAS ONE, by Patricia Gussin, is the first Oceanview book to make the New York Times and the USA TODAY best-seller lists.
Having released the first titles in 2006, Oceanview has published writings of over 100 authors, focusing on mystery, thriller, and suspense genres. The independent publisher looks forward to additional titles reaching this prestigious goal, and wishes to thank readers, public libraries, and booksellers for continued support, and will continue to publish exciting books written by both seasoned authors, and new voices in literature.