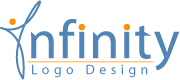 (PRWEB) June 13, 2014
Infinity Logo Design recently added Content Writing Service to its pool of services, available at a staggering discount of 70%. Following the huge success of its Animated Video Service, Infinity Logo Design has now officially commenced its Content Writing Service as well. With a clientele of nearly a million, Infinity Logo Design is one of the fastest growing design companies of the world. And its recent diversification advocates the fact that the company looks fanatical in achieving its goals and objects with one of them being "to become the number 1 design & development company of the world". Providing a complete range of Content Writing services which includes Web Content Writing, SEO Content Writing, Creative writing, Press Release writing, Article Writing and Brand/Product Name Suggestions, Infinity Logo Design is dedicated to providing a superior experience to the readers.
According to the company's Creative Manager, "We have been offering Content Writing service as a secondary service for quite some time, but following its augmented demand and some great feedback from our clients, we decided to launch it officially. We consider Content Writing as an art that truly fascinates and inspires the readers, and makes them believe in the message that the writer is trying to covey. Our copy writers are handpicked, and have a proven track record. We provide our customers with nothing but the very best!"
Infinity Logo Design believes that Content Writing in an effective tool for customer retention and generating a profound user experience. Infinity Logo Design is offering this service at quite a substantial price, and its exceptional discount of 70% is a bonus for all those who are in pursuit of quality content at an affordable price. Judging from the company's recent endeavors, there's no denying that we'll be seeing some great things from them in the years to come.
About Infinity Logo Design:
Infinity Logo Design is one of the world's leading design companies. The company offers a wide range of services including custom logo design, website design, brochure design, banner design, stationery design and promotional items. ILD provides high-quality designs to small- and medium-sized businesses at the most competitive prices. In addition, the company engages the services of skilled and talented designers who can create your design exactly according to your specifications. The Company also offers 100% satisfaction and 100% money back guarantee, making it one of the most sought-after design companies in the world.