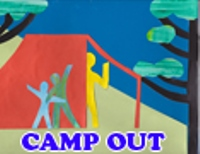 The coolest family camping vacations song bird mornings, trails to be discovered, firefly evenings, campfire stories, starry, starry nights, and time to create memories.
Tampa, Florida (PRWEB) June 17, 2014
Coolest campgrounds offer the potential for unique family camping experiences and effortless fun. Gone are the days when a family camping vacation meant a cozy tent, a collection of slightly damp sleeping bags, soggy matches and a lantern. New age camping vacations include extra cool sleeping spots and plenty of unique vacation activities to share.
"While creature comforts have improved in the last decade family camping vacations still offer contact with Mother Nature but no longer require sleeping on the ground to ensure the camping experience is real," according to Nancy Nelson-Duac, Curator of the Good Stuff for theFamilyTravelFiles.com a popular family vacation planning website. "The coolest family camping vacations song bird sunrises, trails to be discovered, firefly evenings, campfire stories, starry, starry nights, and time to create memories."
From teepees (tipis) and treehouses to rail cars and bunkhouses the coolest campgrounds offer families green space, unique sleeping options, and earth-friendly ways have fun with kids.
Just as no two families are the same, no two family camping vacations will ever be the same. So it is not surprising that new coolest campgrounds list features variety. The top five coolest on the list include:
1. Maple Tree Campground in Maryland – Sleep in a hobbit house for your family and hike Appalachian Trail.
2. Abominable Snow Mansion near Taos, New Mexico – Snuggle in a summer teepee and trek with a llama.
3. Country Woods Inn near Glen Rose, Texas - Reserve your own Santa Fe rail car and walk where dinosaurs roamed.
4. Rancho Oso Camping Resort near Santa Barbara, California – Snooze in a covered wagon and enjoy daily trail rides.
5. Bruneau Dunes State Park and Observatory near Mountain Home, Idaho – Rent a frontier log cabin and stargaze with astronomers.
To view the balance of the list checkout "Coolest Family Campgrounds – No Tents Needed." And for more summer family camping vacation ideas view the Camp Out folder from the homepage of theFamilyTravelFiles.com
About theFamilyTravelFiles.com. Founded in 1998, theFamilyTravelFiles.com is one of America's top-rated online family travel resources offering more than 1000 pages of timely family vacation ideas and trip planning information. The website specializes in displaying family vacation ideas, destination information for planning family vacations, advice about family trips, and family travel deals. To assist in narrowing searches, colorful vacation idea folders are visible throughout the website, the newest of which is Rail Travel.