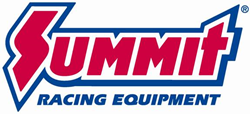 Tallmadge, OH (PRWEB) June 23, 2014
These new sway bars from ST Suspensions let owners of vintage vehicles suppress body roll and improve handling. When installed, an anti-sway bar will offer a dramatic improvement in chassis stiffness. The bars are powdercoated for durability and are made from solid steel.
ST Suspensions sway bars are available individually or in matched front/rear sets, depending on the vehicle application. On cars not originally equipped with an anti-sway bar, a special adapter kit may be required.
SEE ALL SUSPENSION TECHNIQUES SWAY BARS AT SUMMIT RACING.
Summit Racing Equipment
SummitRacing.com
1-800-230-3030