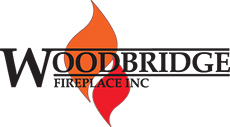 We believe one of the reasons for this year's increase in outdoor fireplace sales is due to the renovation boom caused by last December's ice storm.
Brampton, Ontario (PRWEB) June 13, 2014
Woodbridge Fireplace Inc. (http://www.woodbridgefp.com), an Ontario fireplace retailer and manufacturer of modern fireplaces, outdoor fireplaces and outdoor fire pits, reports that sales at their Brampton, Ontario fireplace showroom are up 25% for the year thus far. According to Tony James, of Woodbridge Fireplace, the increase in sales at his GTA fireplace showroom is due in large part to the outdoor deck and patio renovation boom that is happening in Toronto this spring.
"Over the last few years, consumers have been spending more on improvements to their outdoor living spaces; hiring professional landscaping companies and purchasing items like patio furniture, professional grade barbeques, outdoor bars, and outdoor fireplaces and gas fire pits. We have seen a steady increase in the number of outdoor fireplaces and fire pits sold at our fireplace shop, but this year we have noticed an even greater demand for these products. We believe one of the reasons for this year's increase in outdoor fireplace sales is due to the renovation boom caused by last December's ice storm. Toronto residents have waited for the spring to repair the damage that the ice storm inflicted on their properties," reports James.
"This spring, I have been speaking with a number of contractors that have come into the store to purchase outdoor fireplaces for their clients. Many have mentioned that they had been hired to repair or replace decks, porches and patios that were damaged or destroyed during last December's ice storm. They told me that their clients had said that since they already had to have significant work done to their homes and yards to repair the storm damage, why not take the opportunity to improve and upgrade their outdoor living space while they were at it and add an outdoor fire feature," says James.
Toronto homeowners are not alone in their love of outdoor fireplace and fire pits. In a 2013 study of top outdoor living trends, The American Society of Landscape Architects found that 97% of respondents rated fire pits and outdoor fireplaces as either a very-in demand or a somewhat in demand outdoor design element. The survey also showed that there continues to be a strong consumer demand for attractive residential landscapes for relaxing and entertaining outdoors. Attractive design elements such as outdoor lighting, water features and outdoor fireplaces create a welcoming and inviting atmosphere for everyday living, and for outdoor dining and entertaining. They can also provide striking a focal point for any outdoor living space.
"We feel that the demand for outdoor gas fireplaces and firepits will continue to be strong for the foreseeable future. The Canadian economy is now in recovery, and people seem to have more disposable income to spend on their homes. For many, spending more on upgrading their patios and backyards with functional and attractive design elements like an outdoor fire feature makes sense, especially if they plan to spend a lot of time their relaxing and entertaining in comfort and style," adds James.
About Woodbridge Fireplace Inc.: Canadian owned and operated, Woodbridge Fireplace Inc. manufactures, sells and services the best brand name fireplaces in the GTA, including wood burning, propane and gas fireplaces, electric fireplaces, outdoor fireplaces and fire pits. For home and commercial fireplace installation, custom fireplace design and manufacturing, Woodbridge Fireplace Inc. offers a lifetime limited warranty on everything they sell. From traditional to contemporary fireplace models with state of the art engineering, shop for the very latest in fireplace products and design ideas at Woodbridge Fireplace's 5,000 sq foot modern fireplace showroom located in Brampton, Ontario. For more information, visit http://www.woodbridgefp.com or call 905-799-5953.
Contact Information:
Tony James
Woodbridge Fireplace Inc.
18A Strathearn Ave.
Units 25-27
Brampton ON L6T 4X7
905-799-5953