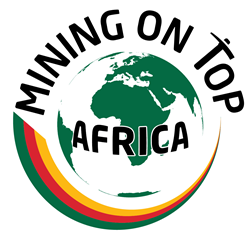 London, England (PRWEB) June 16, 2014
Government Ministers from Angola, Congo, Ethiopia, Ghana, Lesotho, Mali, Mozambique, Namibia, Nigeria, Tanzania, Uganda and Zambia are meeting in London this month as part of an initiative to create shared value through mining.
In partnership with the Commonwealth Business Council and UK Trade & Investment, SNL Metals & Mining annual event Mining on Top: Africa- London Summit, is bringing together key government officials, senior mining representatives, investors and service providers to create a greater understanding and improve the social and economic outcomes of African mining.
This meeting will be the centerpiece of the Mining on Top: Africa – London Summit to be held in London June 23-26. Discussions will focus on Africa's requirement of almost US$100 billion each year to improve the continent's infrastructure. Only half of this amount is currently being spent on roads, railways and port facilities, and the African Development Bank has appealed for investors. The ADF recently announced that it hopes to raise US$3 billion in a new infrastructure fund, Africa50.
The program for the event can be found at http://miningontop.com/africa/agenda. The conference is being held at One Great George Street, Westminster, London.
Mining on Top, formerly part of IntierraRMG prior to its acquisition by SNL Metals & Mining, provides region-specific mining conferences and mining education seminars including conferences centered on mining, exploration and development; high level summits focused on the strategic mining development of emerging markets and insightful educational courses on the mining industry and finance.
About SNL Metals & Mining
The single-source solution for global mining intelligence
SNL Metals & Mining is the most trusted source of global mining information and analysis. Drawing on more than three decades of comprehensive information and analysis, with an unsurpassed level of experience and historical data, SNL Metals & Mining helps its clients reach better decisions more quickly by supplying raw data and sophisticated analysis based on unbiased research and reporting.
From worldwide exploration, development, and production to strategic planning and acquisitions activity - SNL Metals & Mining's databases and studies make you more efficient and effective.
Read about: SNL acquires IntierraRMG
About SNL
SNL is a leading provider of financial information on more than 6,500 public companies and 50,000 private companies in the business sectors critical to the global economy; Banking, Financial Services, Insurance, Real Estate, Energy, Metals & Mining, and Media & Communications. The SNL information service integrates breaking news, comprehensive data and expert analysis into an electronic database available online and updated around the clock.