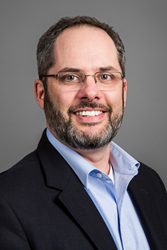 OpenClinica Extensions is the embodiment of the industry's desire to have an App Store for clinical development technology.
Waltham, MA (PRWEB) June 16, 2014
OpenClinica, LLC, the leading provider of open source clinical research software, announces it has added eclinical industry veteran Chris Connor to its executive team in the role of Director of Strategic Initiatives. Most recently, Mr. Connor completed a 3-year engagement managing the Drug Development product suite at SAS, the statistical analytics company. Prior, he served as Director of eClinical Product Development at eclinical software company BioClinica.
Mr. Connor first became a recognized figure in the eclinical industry as a Senior Research Analyst at market research firm IDC, where he managed the clinical development strategy and technology practice within its Health Industry Insights division. During this time, Connor published a series of acclaimed market research studies that accurately characterized and predicted trends in the eclinical industry.
"The clinical research industry needs next generation multi-vendor eClinical ecosystems," said Connor. "Unfortunately, the current class of proprietary vendor solutions don't interoperate at the scale sponsors and CROs require. "
Connor has continued to stay focused on predicting the evolving needs of technology in clinical research. "The clinical trials industry currently needs lower cost, more adaptable solutions," said Connor. "Open source is the best way to deliver true multi-vendor interoperability, and OpenClinica is the industry's best open source eClinical solution."
OpenClinica's open source electronic data capture software, and its source code is freely available. With nearly 20,000 members, the OpenClinica community provides an ecosystem of innovation that further benefits OpenClinica adopters. OpenClinica's business model is to provide commercial grade support on top of the OpenClinica technology.
"OpenClinica Extensions is the embodiment of the industry's desire to have an App Store for clinical development technology," added Connor.
"We are thrilled to have Chris on our team," said OpenClinica CEO Cal Collins. "Having known Chris and followed his work for many years, we share a similar vision of how eclinical technology can have the greatest impact on research."
Mr. Connor will be speaking at the upcoming OpenClinica Global Conference (OC14), June 23 in Boston. More information at http://www.oc14.org. Follow Chris Connor on Twitter @eclinicalguru.
About OpenClinica, LLC
OpenClinica, LLC enhances the productivity of clinical trials through commercial open source software. With thousands of implementations at biopharmaceutical companies, contract research organizations, academic, and government organizations worldwide, the OpenClinica software facilitates electronic data capture and data management, increasing the speed of collection and quality of data in clinical trials. OpenClinica supports HIPAA, 21 CFR Part 11, and other regulatory guidelines and is designed as a standards-based, extensible, and modular platform. For more information, visit http://www.openclinica.com.